Disney Sells 500,000 Tickets & Plants 500,000 Trees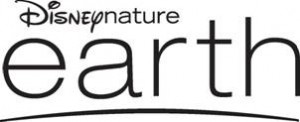 "EARTH" won't open till Wednesday, yet moviegoers have already snapped up half a million tickets to catch the movie in its opening week and have a tree planted in their honor. Disneynature's commitment to plant a tree for everyone who sees the motion picture between April 22-28 means that already 500,000 trees will be planted—and that number is still growing with advance ticket sales on the rise and the April 22-opening just a few days away.
"With half a million new trees committed so far, Disneynature's first film is already making an impact on the world—and 'EARTH' hasn't even opened yet," said Mark Zoradi, president of Walt Disney Studios Motion Pictures Group. "We're so pleased that moviegoers have embraced this film and our tree-planting initiative to this degree and we expect the numbers to keep climbing."
Disney's goal is to ensure that it plants trees in areas that conservationists have identified as critical areas of biodiversity. Disney will oversee the planting of the trees in Brazil's Atlantic Forest, which is considered one of the most endangered rain forests in the world. Today, only seven percent of the Atlantic Forest remains. Disney is committed to ensuring the trees are planted to provide the greatest long term benefit for the planet.
ABOUT THE MOVIE
Narrated by James Earl Jones, "EARTH" tells the remarkable story of three animal families and their amazing journeys across the planet we call home. "EARTH" combines rare action, unimaginable scale and impossible locations by capturing the most intimate moments of our planet's wildest and most elusive creatures. Directors Alastair Fothergill and Mark Linfield, the acclaimed creative team behind the Emmy Award®-winning "Planet Earth," combine forces again to bring this epic adventure to the big screen.
Moviegoers need only purchase a ticket to see "EARTH" opening week to automatically have a tree planted in their honor.