17 Again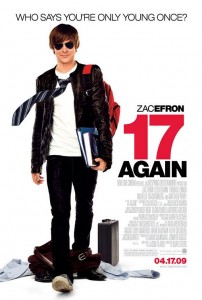 You have seen 17 Again before – just with different names for title. It is one of those movies that requires the audience to believe that a 17 year old Zac Effron could turn into a someone who looks like Matthew Perry 20 years later.
If you don't think that you could do that, then the premise is just as unbelievable. The story revolves around Mike O'Donnell (Mathew Perry) who is miserable in his life with his wife and two kids. One day O'Donnell meets a janitor that for some reason is a spirit guide, and transforms him back into his 17 year old body. I have seen probably everyone of these older to younger movies, such as Freaky Friday, Big, and Never Been Kissed. 17 Again is no Big, but it does have some great characters.
Thomas Lennon of "Reno 911) plays Ned, O'Donnell's best friend from 1989. A geek, who ends up making a lot of money, Ned has all of the geek-like toys that everyone growing up in that era would like to have had. Ned is probably what makes this movie work. Once you think the story line is dull, and you have seen it all before, you then see Ned doing something really humorous.
I took my four year old daughter and she really liked it. This movie would probably be geared toward all of the preteens and teens who love the "High School Musical" Zac Effron. They will not be disappointed. He dances, fight, throws a huge party, and even – get this – plays Basketball in this movie. The creepiest part of the movie is when as a 17 year old, Effron still acts on his feeling for his soon to be ex-wife Scarlet (played as an adult by Leslie Mann). His teenage daughter Maggie (Michelle Trachtenberg) even becomes infatuated with him which is a little creepy as well. Sounds a little bit like Back to the Future now. O'Donnell's son Alex (Sterling Knight) has a closer relationship with his father when he is 17, and of course Mike begins to understand his son better from this point of view.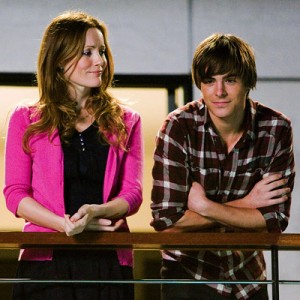 All in all, not a bad movie for a story line we have all seen again and again. Overall I give the movie two and a half stars. Great for Moms and Daughters.
Brad