Disney Developing "Tron" Animated Series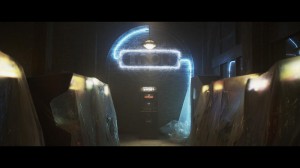 Disney Channel is developing a Tron based animated series to cash in on the success of the new Tron Legacy film coming out in December.  The show which will be geared to kids 6-14 will come out sometime after the film has been released, and will start with a 10 part micro series premiering in the Fall of 2011 on Disney XD.
"'Tron' is another example of how we can take advantage of the intellectual property that the studio unit pays tens, if not hundreds, of millions to develop and market," Disney Channels Worldwide entertainment president and chief creative officer Gary Marsh said.
It really seems that they are trying to turn this into a new brand that they can market for years to come. Judging from early stills and images from the film, it looks like it has great blockbuster potential, and could be a huge win for Disney. If I weren't so excited for Summer to finally be here, I'd be jumping at the chance to fast forward it to December to see the film.