Decatur Celebration Is This Weekend – Charlie Daniels Band, Tone Loc, Young MCs and More!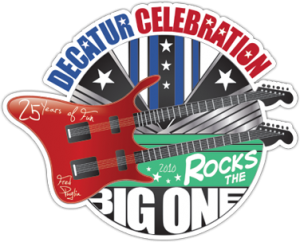 Decatur Illinois is known for a few things; Original home of the Chicago Bears, ADM ( this is the company portrayed in the "Informant"), and the Decatur Celebration.  I was at the first Celebration in 1986.    Personally I moved away from Decatur in 1992, but I along with others make the pilgrimage back to Decatur the first weekend in August every year.   I think I might have only missed 3 or 4 the last 25 years. One of these trips back in 1996, I met my wife Tiffany while she was working at a Pepsi booth, so good things do happen at the Decatur Celebration.  Now it is a family tradition to drive the 2 short hours to Decatur and partake in this great Free Street Festival.
The Decatur Celebration  was Fred Pagulia's "Crazy" Idea.  He took his Idea to then mayor Gary Anderson.  Fred want to to have a huge street festival that was free to the public, bring in some musical acts local and national, and create a family atmosphere for the wonderful people of Central, Il.  What Fred never imagined was how big the celebration would become.  In 1986 the head count was around 125,000 people in the 3 day weekend event.  They now report to have more than 300,000 people attend the free event every year.
You might ask why is Brad writing about the Decatur Celebration, especially on Reviewstl.com.  First, I know how the economy has affected me, and all my friends and family in St. Louis on taking a vacation out of the St. Louis area.  Now Decatur is not what I would call a Vacation Destination, they do have a Zoo (where I started my animal career in 4th grade), children's museum, and Lake Decatur, but that would not draw a lot of people from the St. Louis Area we have all of that here.  The Celebration is in St. Louis terms like the 4th of July event Fair St. Louis downtown, but bigger!  There are blocks and blocks of crafts, food vendors (79 one of a kind food vendors from 18 different states), and a great kids area that will keep your young ones busy for a couple of hours.   What I love is the acts the celebration brings in.  Boyz II Men, Kansas, Rick Springfield, All 4 One, and many more have performed on the streets of Decatur for FREE.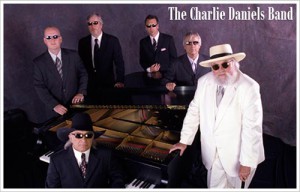 Stages! The Decatur Celebration has them.  11 Stages throughout the 20 block street festival with over 50 performers!  This years Acts include Charlie Daniels Band "The Devil Went Down to Georgia,", Tone Loc "Wild Thing", Young M.C."Bust A Move", and Expose' and this is only the acts on Sunday!  Lou Gramm (former lead singer of Foreigner), former Idol top 5 Phil Stacey are your headline acts on Saturday night, Friday (opening night) brings you Ryan Cabrera. I love watching Big National touring acts for free, but I also like watching local bands such as The 2nd Edition ( Vocal Rock / Acapella) local group. I talked to Seth Morse Vocals – High Tenor  for the group, asked him what he thought of the Celebration and what it meant to local bands  like The 2nd Edition. Seth said "This year will be the 12th year we have been performing at the celebration and it seems to get better every year. We started doing one song for a talent segment on the mini place stage and ended up singing the same song twice because that was all we had prepared. The next year we returned with our own hour long show and it kept growing from there with more shows, a bigger stage and better promotion. I believe the celebration has been instrumental to the success of our group which is why we have always enjoyed returning each year. The crowds have always been great and the staff has always been very accommodating and supportive. We look forward to returning each year and because of the success of the celebration we have typically used the venue to debut some of our latest and greatest material to ensure a fresh show each year."  You can see The 2nd Edition on Saturday Afternoon for two shows at 1:15pm and 3:15pm. on the Heritage Stage.
This weekend is the Decatur Celebration.  If you are in a 4 hour radius of Decatur, pack the family in the car and take a day trip, eat some good food, drink some adult beverages, and enjoy some free shows.  I would give Decatur Celebration an A for the past Celebrations, and hope to be able to say the same this year.  I always have fun and see some great performances!  You can check out the performance schedule visit www.decaturcelebration.com.  I will be at, and reviewing The 2nd Edition Shows Saturday, and the Tone Loc/ Young M.C. show for sure at 4:30 Sunday hope to see you there.  Let me know if you have any other shows I should review!
Thanks,
Brad!