Dead Rising 2 Trailer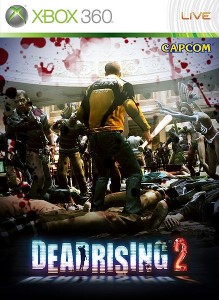 Dead Rising was at one moment the most frustrating game I've ever played, and the next the most stress relieving. It was one of the few launch titles for the Xbox360 that showed what next gen gaming was all about. Although, with things like having to start over the whole game after you died, things got a bit repetitive. Luckily, you got to keep your stats, but it still felt very trying playing the first portion of the game over and over, no matter how good you got.
It looks like the weapons in this one are a little more ingenious. I really like the idea of strapping a chainsaw onto a motorbike and driving down the Las Vegas Strip, while simultaneously killing loads of zombies. What isn't to love about that?
The game is set a few years after the events of the original Dead Rising. The zombie virus that originated in Santa Cabeza has spread all over the United States. The game will take place in the fictional city of Fortune City, which is modeled after the real-life city of Las Vegas, Nevada. Chuck Greene, a former national motocross champion, is somehow caught in the middle of the zombie apocalypse on Fortune City. Just like Frank West (the previous hero from the original Dead Rising), Chuck must survive through every zombie horde he gets into as well as psychopathic civilians and rescue surviving ones. Among the survivors is Chuck's own daughter, which serves as his primary motivation for battling the undead. Inafune mentioned in an interview that part of Chuck's quest will force him to participate in the violent game show, "Terror is Reality".
The game is set for release sometime in 2010. It will be available on Xbox360, PS3, and PC.