David Fincher to direct Bobby Fischer Chess Drama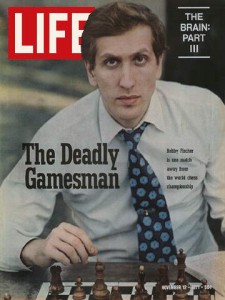 Variety is reporting that David Fincher's next project will possibly be, Pawn Sacrifice, a drama based on the life of Bobby Fischer who was a chess prodigy.  The same article says he is also interested in helming an adaptation of, The Girl with the Dragon Tattoo, at the same studio as Sacrifice but nothing is written in stone on that one yet.
Fincher's next film will be this Fall's, The Social Network, about the rise of Facebook.
The more Fincher the better if you ask me.  Get the full scoop here.