Dashboard Confessional to Play The Pageant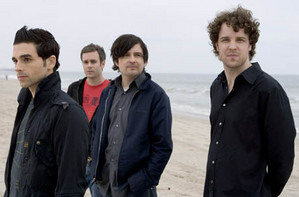 Dashboard Confessional will be coming to The Pageant on Sunday, July 23 along with The All-American Rejects and The Social Animals.
Catapulted by the 2002 hit album The Places You Have Come, Dashboard Confessional was one of the biggest alternative rock acts of the 2000s.
The band had three certified gold albums to their credit, as well as hit songs "Screaming Infidelities" and "Hands Down."
Dashboard's debut album Swiss Army Romance is considered by many to be one of the more influential alternative rock albums. Dashboard has sold out venues all over the world, including Madison Square Garden.
Also on the bill is The All-American Rejects who saw their fair share of success in the 2000s with songs like "Move Along," "Swing, Swing," and "It Gives You Hell."
Tickets for the show are still available.
Visit Thepageant.com for more details.