Daniel Radcliffe Staring In Update of "All Quite On The Western Front"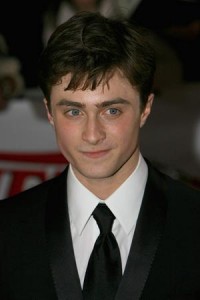 Daniel Radcliffe just wrapped up filming Harry Potter earlier this month, but he's already moving onto his next big project. The young actor is attached to the update of the 1930's award winning film, All Quiet on the Western Front.
All Quiet on the Western Front, is adapted from the book of the same titled by Erich Maria Remarque which deals with soldiers as they come home from war, and deal with the sudden change in their lives.
"Daniel brings a vulnerability and innocence to Paul,"producer Ian Stokell told the Variety. "When we realized how much he loved the script we were really excited because we know he can tap into the delicate balance between intensity and believability that is critical for this demanding role."
Radcliffe continues to show his uncanny knack for choosing mature roles. The actor could have easily slipped into complacency with his role as the famous boy wizard, but has instead leveraged it to get himself juicy roles in films like December Boys and stage productions like Equus. There is a very good chance we might continue to see much of the actor after his stellar blockbuster days with Harry Potter come to an end.
What do you think? Is Daniel right for the role? What do you think about updating a classic film like All Quiet on the Western Front?