"Dancing with the Stars" Crowns a New Winner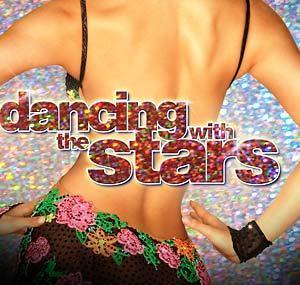 I have watched Dancing with the Stars since the first season.  I have grown to love a lot of the professional dancers that return each season, and the producers usually provide a pretty entertaining cast.  But this season crossed the line.  And I got really irritated really quick.
Let's start with the basics.  Bristol Palin?  Really?  Why do we need to act like she is a star?  Then the judges were just so entertained by her.  Yeah, maybe she did receive the lowest scores most weeks, but she still didn't deserve 7 and 8's that she received.  I understand that it's a show and ratings are what it is all about and no one could really predict that she would get the number of votes she did.  But maybe if the judges just scored her fairly from the beginning they wouln't have to give her high scores later to justify why she is still on.  Bristol never deserved a 9.  Ever.
Now on to my next big issue.  Derek Hough, king of out dancing his partner, is partnered with the one star in the season that has previous dance experience, and when I say previous experience I mean that she got paid to dance as her career.  So Derek is dancing with Nicole Scherzinger this season…or was it Jennifer Grey?  Oh yeah, he got partnered with the best celebrity with the most dance experience two seasons in a row.  And the producers just randomly match pro dancers with celebrities?  Yeah, I'm sure.
So Derek Hough and Jennifer Grey won the mirror ball trophy.  And anyone who watched the first episode of the season saw this coming from the first dance step.  Yes, I am upset.  Yes, I know it is only Dancing with the Stars.  But the show may have just lost a viewer in me.  Maybe the producers should just be fair with matching dancers with celebrities and not favor certain celebrities to gain ratings.  Then I might return to watch.
Did you watch this season?  What do you think about the show overall?  Let us know in the comments below.