D. J. Caruso and Chris Pine in for 'The Art of Making Money'
This is Chris Pine's first big deal after leading this summer's hit movie Star Trek. D. J. Caruso has had some success with Disturbia and Eagle Eye. Shia LeBeouf owes him for helping launch his career into the stratosphere. I actually remember reading this article in Rolling Stone a few years ago. I would have never thought to adapt it into a film. Although, I'm a sucker for a good art heist film. It's a shame they aren't done too well usually.
From Variety.com:
---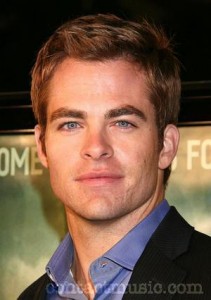 Paramount Pictures is in negotiations with thesp Chris Pine and director D.J. Caruso to put fact-based drama "The Art of Making Money" on a fast track to begin production early next year.
Brian Robbins is producing with Sharla Sumpter and Brad Weston. Frank Baldwin wrote the script.
If the deals are made, Pine will play Art Williams, the alias for a Chicago man who rose from petty theft to become a master counterfeiter.
Paramount acquired the project based on a 2005 Rolling Stone article by Jason Kersten, who turned his reporting into the book "The Art of Making Money: The Story of a Master Counterfeiter," which was published last summer by Gotham.
Caruso most recently directed the Shia LaBeouf-starrers "Eagle Eye" and "Disturbia." The helmer is fielding several offers but the expectation is that he and Pine will make deals quickly. Paul Pompian is exec producer on the pic.
Pine, who last worked for Paramount as James T. Kirk in "Star Trek," is currently starring with Denzel Washington in the Tony Scott-directed Fox drama "Unstoppable."
---
I have no idea where this puts Y: The Last Man at. Caruso was slated to work on that next is what I last heard. Maybe it has fallen through. I've always thought it would make a better TV series than a film.