Creators of "Hurt Locker" Shopping Low Budget International Thriller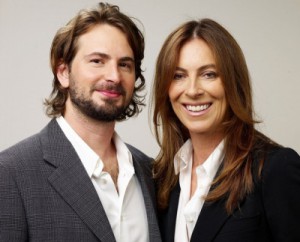 Director Kathryn Bigelow and screenwriter Mark Boal achieved the top prize in Hollywood last year, walking away with Best Picture at the Academy Awards. What is even more amazing is that they did it on a low budget tense action/drama hybrid. Bigelow and Boal are apparently looking for some of the same magic as they are shopping a new pitch.
The latest story the duo is pitching is a low budget international thriller that focuses on recent news events, and black op situations. The duo is searching for financing similar to that of the $10 million dollar Hurt Locker.
There is a chance this could get the go ahead before their next project, Triple Frontiers, which is set to film in Fall 2011, with Tom Hanks as lead. Johnny Depp is also rumored to be considering a role in the film after he finishes shooting Tim Burton's Dark Shadows.  Although, the shopping around of this project has led to rumors that the project might be delayed, and the duo is looking to quickly produce another film.
What do you think? Let us know in the comments!