Concert Review: Slightly Stoopid at The Pageant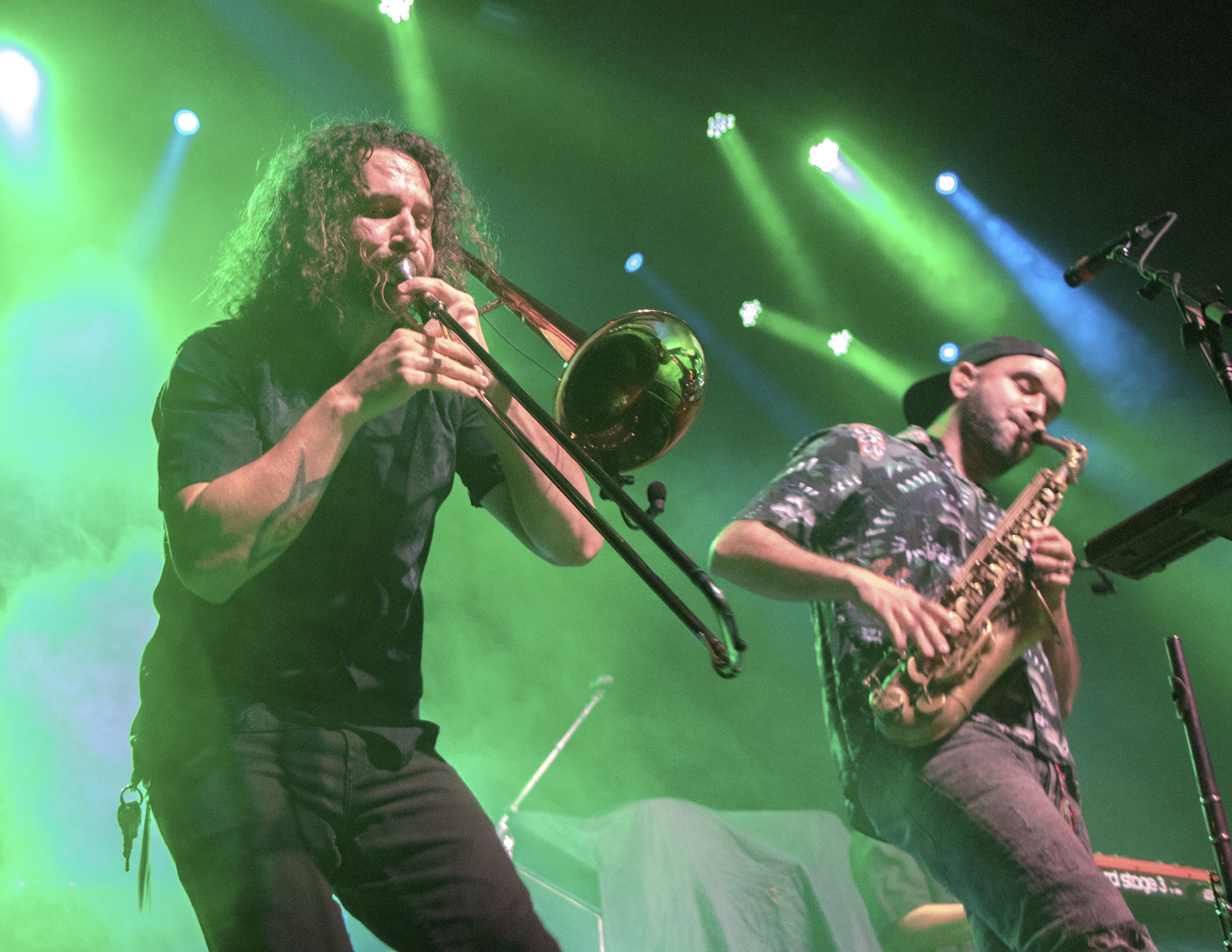 Review and photos by Crisy Miles.
Slightly Stoopid played with special guest Hirie on 11/3/18 at The Pageant.
Hirie started at approximately 8 p.m. and played for about an hour.
The artist interacted with the crowd to get fans pumped up for Slightly Stoopid.
Hirie shared a personal story of herself as a teenager suffering from Bi-Polar disorder and then performed the song "You Won't Be Alone." Her last song was Sensi Boy."
Slightly Stoopid came on stage around 9:45.
They started off with  the song "Glocks." Between songs all band members were introduced to the crowd.
Miles Doughty & Kyle McDonald switched between bass and guitar throughout the show. The band played a tribute to Tom Petty, "You Don't Know How It Feels," during the set.
Slightly Stoopid interacted with crowd and danced around stage providing a very upbeat atmosphere throughout the show. They also played a cover of Grateful Dead's "Franklin's Tower."
Hirie joined the band for the song "Mona June."
Setlist:
Glocks
False Rythums
Hold Onto The One
**Hold It Down
If You Want It
Prophet
Fire Below
Up On A Plane
Sing Our Own Song
Train
Devils Door
Officer
Too Late
Rolling Stone
London Cool
Punisher
No One Stops Us
**Collie Man
Mona June Ft Hirie