Concert Review: Sammy Hagar and The Circle at Hollywood Casino Amphitheatre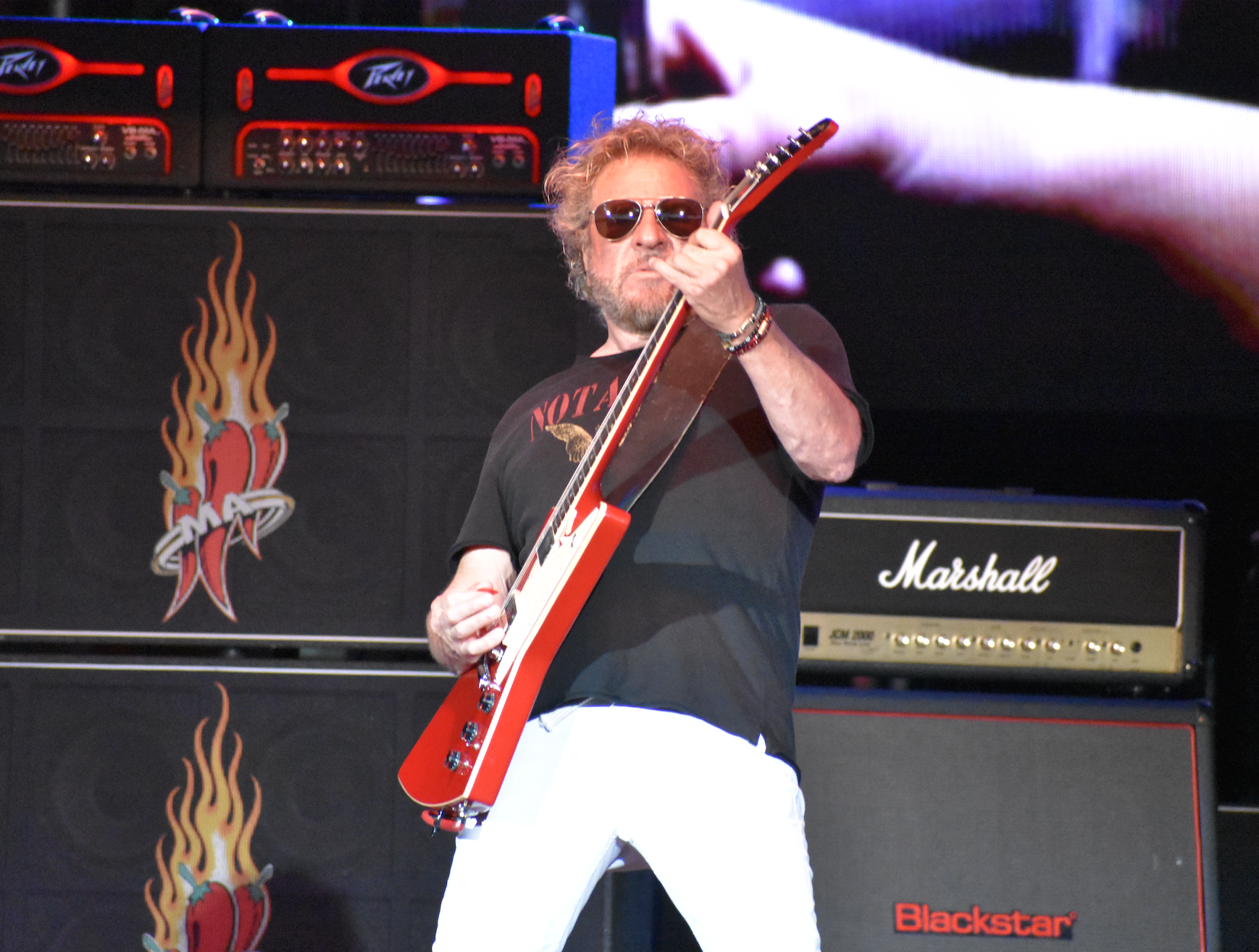 After being postponed from Saturday until Sunday due to inclement weather, Sammy Hagar and The Circle were able to successfully bring their "Space Between" tour to Hollywood Casino Amphitheatre to St. Louis audiences, who had no problem returning the next evening in anticipation of Hagar to perform. It still seemed to be a full house, as bodies packed into the venue excited for the show.
Kicking things off was Vince Neil, former lead vocalist for Mötley Crüe, performing many of Mötley's greatest hits. While many were harsh in their criticism of Neil's performance, I personally thought he performed well, better than previous performances (at least you could hear what he was saying, as the dude is infamous for having comedic subtitles placed on his live video performances.) Neil performed several top hits such as "Shout at the Devil," "Kickstart My Heart" and "Girls, Girls, Girls." His set was relatively short, finishing off his performance with a cover of "Wild Side."
It didn't take long before Hagar hit the stage, greeted by a loud and rowdy audience. Who says older generations can't get crazy on a school night? It surely seemed those rules didn't apply on Sunday as the crowd couldn't have been louder when Hagar and his band The Circle opened the show with "Trust Fund Baby," a hit from their newest album "Space Between," that dropped last week. From new to old, Hagar effortlessly transitioned into some of his more seasoned songs, "There's Only One Way to Rock" and "Three Lock Box."
Guitarist Vic Johnson, suffering a leg injury, still made it to the stage where he sat on a stool and played as if nothing was wrong, an impressive feat for any musician. The band then continued with some of Hagar's classic hits such as "I Can't Drive 55," "Red," and then was joined by Vince Neil for a cover of Montrose's "Rock Candy."
Having an interesting history with St. Louis, Hagar reminisced with the audience about his past performances here. Since the majority of St. Louis was celebrating the Blues' shutout victory over the Sharks in the fifth playoff game of the Western Conference, Hagar found it appropriate to tell a story
about the one and only time he got to see the St. Louis Blues play, a story that involved a little too much
alcohol, him passing out in his hotel room, and then later finding his girlfriend (now wife) asleep on the
bathroom floor. There was no shortage of fans handing up gifts for Hagar as he received both a St. Louis
Blues jersey and a St. Louis Cardinals jersey, both with name Hagar and the number "55" on the back, to
which he sported for half of the show before signing and tossing back into the audience. There was also an impressive cover of Van Halen's "Right Now," accompanied by a video, a segment on the jumbotron explaining the issues currently happening in the world and our surrounding communities right now, and the actions we can take to contribute to change and making a difference.
During the song, Hagar also took several flags from the audience that he signed and returned. The show continued on, with Sammy Hagar and The Circle performing 5 songs from their new record mixed up with classics and covers that kept the audience on their feet for the entirety of the show. The performances of "Heavy Metal" and "Mas Tequila" were absolutely phenomenal and received great responses from the crowd. The show then wrapped up with a cover of Van Halen's "Best of Both Worlds" and the final song being the newly released "Affirmation."
Overall, the concert was absolutely fantastic. The crowd seemed to love the experience and it certainly proved that the seventy-one-year-old Rockstar can still put on a damn good show. If you haven't had the chance, I highly recommend checking out the newest album from Hagar and The Circle "Space Between," as well as the tour if it passes through a city near you!