Concert Review: Foreigner Hits All the Right Notes at Family Arena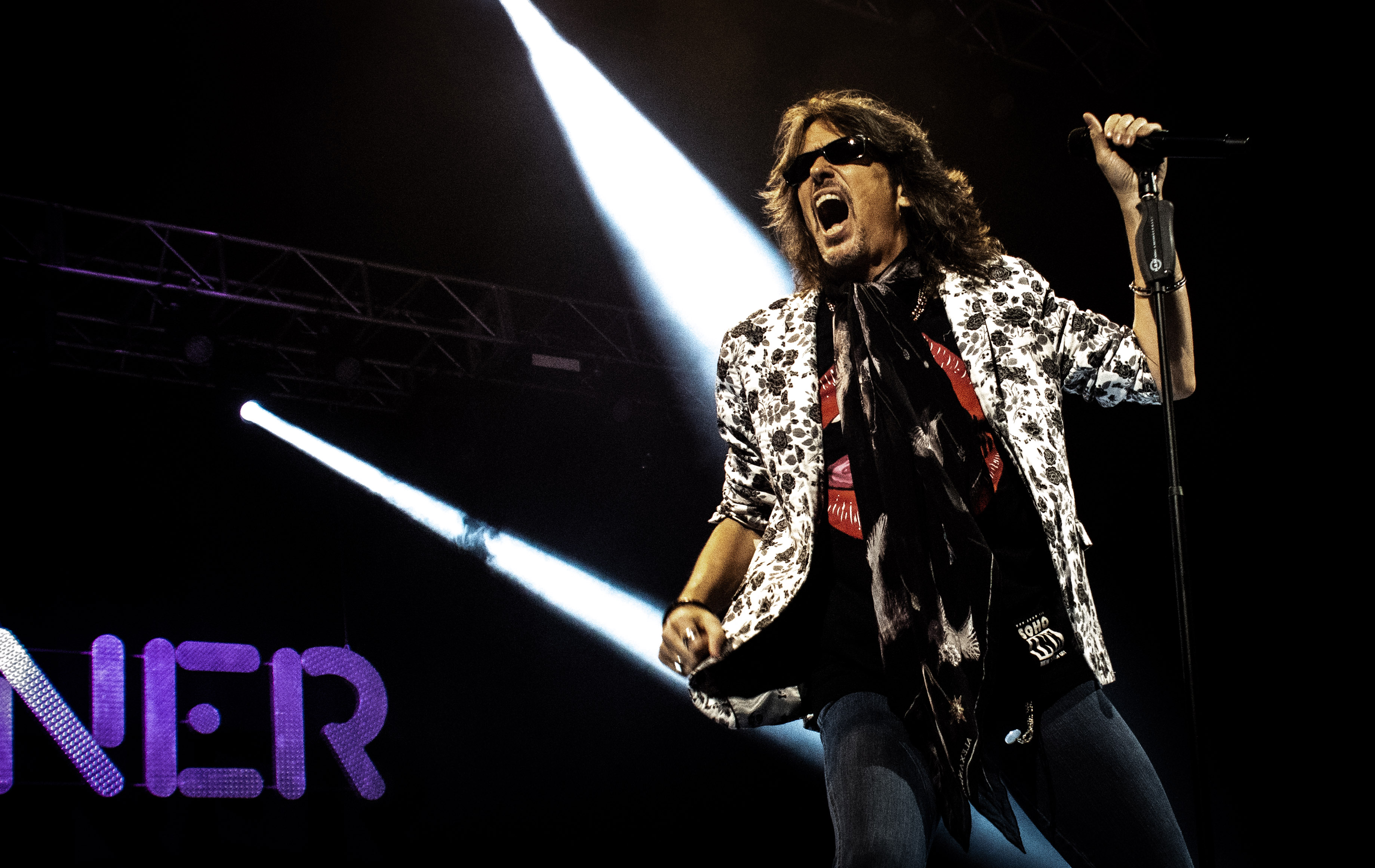 It was nostalgia of epic proportions for concertgoers on Tuesday night at the St. Charles Family Arena where Foreigner rocked the world of thousands of fans.
The band stormed the stage, diving right into "Double Vision". Subsequently, they slayed one hit after another, after another.  Fans ascended to their feet as soon as the lights went down and stayed the course for the entire duration of the hour and a half set.
Current front man, Kelly Hansen, brought with him a prodigious amount of energy to the stage.  Hansen took over the lead spot in 2005 upon the exit of Lou Gramm in 2003. The 58 year old lead singer played incredibly well to the fans and even ventured out into the crowd, circling the perimeter of the floor during "Cold As Ice" . Throughout the night, Hansen gifted a house full of mostly Baby Boomers a free trip back in time to the pinnacle of their heyday.
Crushing hits like "Dirty White Boy", "Jukebox Hero", and "Feels Like The First Time, the iconic group left no stone unturned with regard to delivering the heavy hitters.
Before they wrapped the night with "Hot Blooded", they were joined on stage by the Edwardsville High School Choir for "I Wanna Know What Love Is".  The choir entered a contest hosted by KSHE 95 and won the opportunity to perform at the show. What's more, it was all for a great cause, benefitting Shriners Hospital.
Foreigner still has it.  Without a doubt, they bring a caliber of rock to the stage that has the ability to take a Boomer (or a Gen X-er, like me) back in time.  What a rock show.
On the contrary, they neglected to cover "Gloria", but I guess we'll let it slide. *winky face*
Foreigner at the Family Arena gets a giant, beaming, glowing A+.