Concert Review: Third Eye Blind and Jimmy Eat World at Hollywood Casino Amphitheatre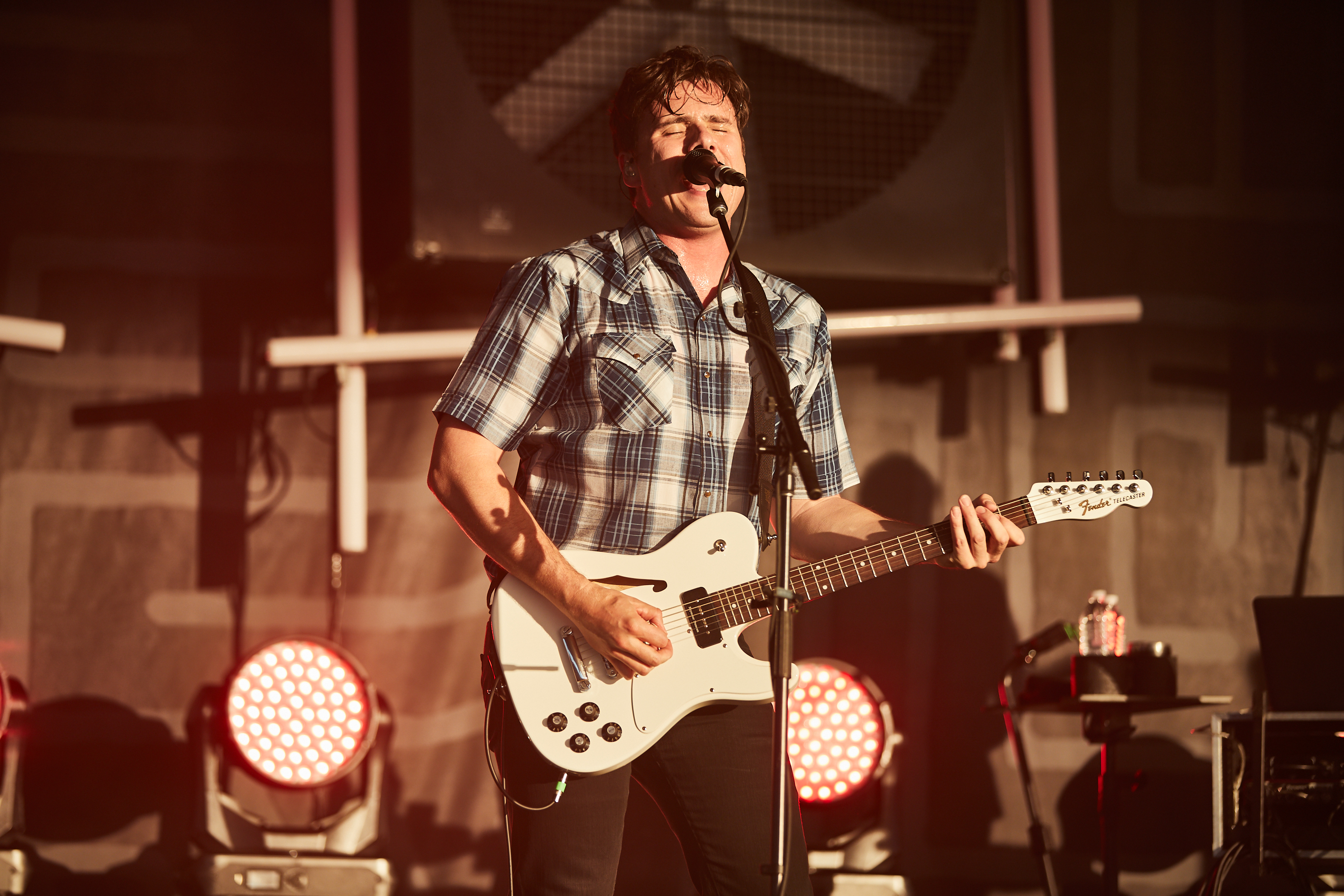 ​105.7 The Point presented their big summer show hosting The Summer Gods Tour at Hollywood Casino Amphitheatre, welcoming Jimmy Eat World and Third Eye Blind. Even thought the show wasn't closed to being sold out, and attendance wasn't the best, that didn't stop fans from coming out to rock out to some of their favorite punks sounds on a nice, summer St. Louis evening.
​Opening up for both co-headliners was Ra Ra Riot, which sufficiently did their job in exciting the audience, playing hits like "Beta Love," "Bad to Worse," and "I Need Your Light." Luckily, with a venue this size, the crowd was extremely manageable, and most people found themselves closer to the stage for a better view of the show.
​Jimmy Eat World put on a stellar set, bringing back fans to an iconic era of punk rock. They worked the stage and effortlessly got the crowd up and moving. Even better, they hit music from all over the board – playing some of their classics and even some of their new hits. Starting off their set with "Pain," the vibe for the night was easily established. The band then continued playing songs such as "Bleed American," "Sweetness," and "Big Casino." The band also played "My Best Theory," which debuted on this tour and is the first time the song has been performed since 2017. Finishing off their set was crowd-favorite "The Middle."
​After a brief intermission, the lights shut off and the crowd got loud as Third Eye Blind took the stage. If anybody was wondering if this 90's-formed band could pass the test of time, the answer is definitely yes! They opened their set with a bang, performing "Screamer." From then on, they kept up the high-fast paced energy with song-after-song-after-song, performing hits such as "Motorcycle Drive By," "Back to Zero," and "Jumper." Not only did the band put on a phenomenal set, which was accompanied by a pretty neat light show, but with the lack of effects and gimics, TEB was able to prove true that "less is more." The encore was pretty incredible, consisting of "Losing a Whole Year," "Sem-Charmed Life (which was fantastic live!)" and "God of Wine."
​Regardless of the attendance, that didn't stop either band from laying it all out on the stage, and that's all fans can ask for when attending a concert. They both put on a phenomenal set and the venue proved to be the best spot for a live event as the weather was perfect for an outdoor night of music at Hollywood Casino Amphitheatre. Check out pictures from the show in the album!
Photos by Justin Staggs.