Concert Review: Foo Fighters at Enterprise Center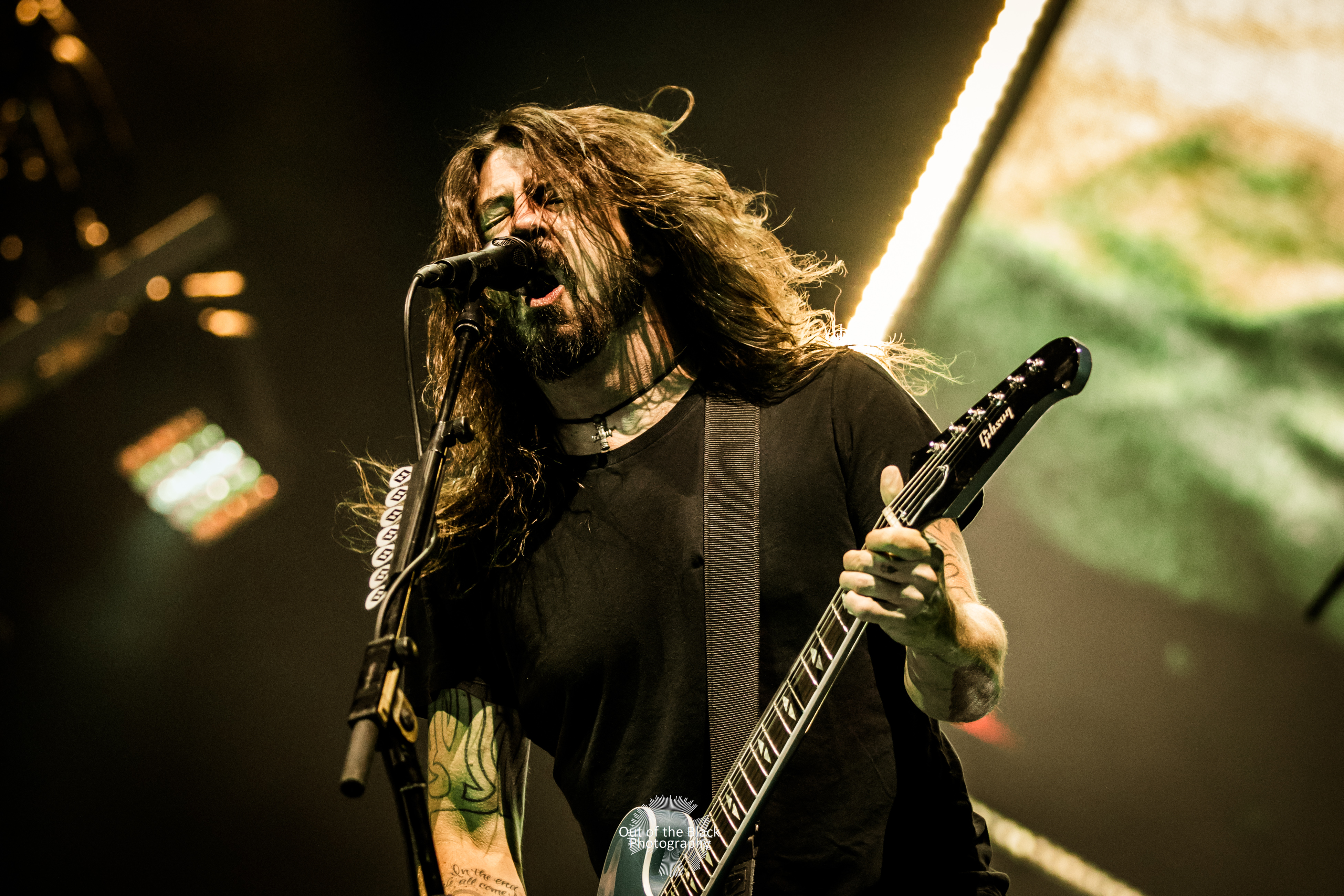 "This is the coolest show we've ever played in our entire lives," Foo Fighters frontman Dave Grohl shouted to the nearly 15,000 fans in attendance at Enterprise Center on Saturday night. "It can't  get any more insane than it already has."
Grohl was talking about some fans in the crowd taking off their prosthetic legs and waving them around during covers of "Jump," "Bohemian Rhapsody," and "Blitzkrieg Bop." That was just one highlight from a show filled with many.
The Foo Fighters, a band that has been around for 25 years now, rolled into town on the final leg of their summer tour, but you wouldn't know it, as the 50-year-old Grohl and his group were on fire all night long.
Grohl hit the stage running around like a mad man, hyping the crowd, that really needed no hyping, as most of the people were on their feet for the entire show.
Drummer Taylor Hawkins ascended 20-feet into the air early on in the band's set for a drum solo. As the members exited the stage, Grohl sat off to the side, in rockstar fashion, with his guitar draped over him, a drink in one hand and a smoke in the other.
The band then resumed the show with "Sunday Rain." In fact, the band's two and a half hour set featured over 20 songs, with a little something from every Foo Fighters album.
"We're going back in time tonight," Grohl told the audience early on in the show.
Grohl, Hawkins, Pat Smear, Chris Shiflett and Nate Mendel may have been around for a long time but the group shows no signs of slowing down. While the rock industry clearly isn't what it used to be, the Foo Fighters are one of the biggest bands around and will be sure fire Rock Hall of Fame members when they decide to hang up their guitars and drumsticks.
While St. Louis is the home of the Blues, for a few hours on Saturday night, the Lou was the home of the Foo's.
The Foo Fighters show get an A+.
All photos by Reema Shah.