Interview: WXJL at The Crack Fox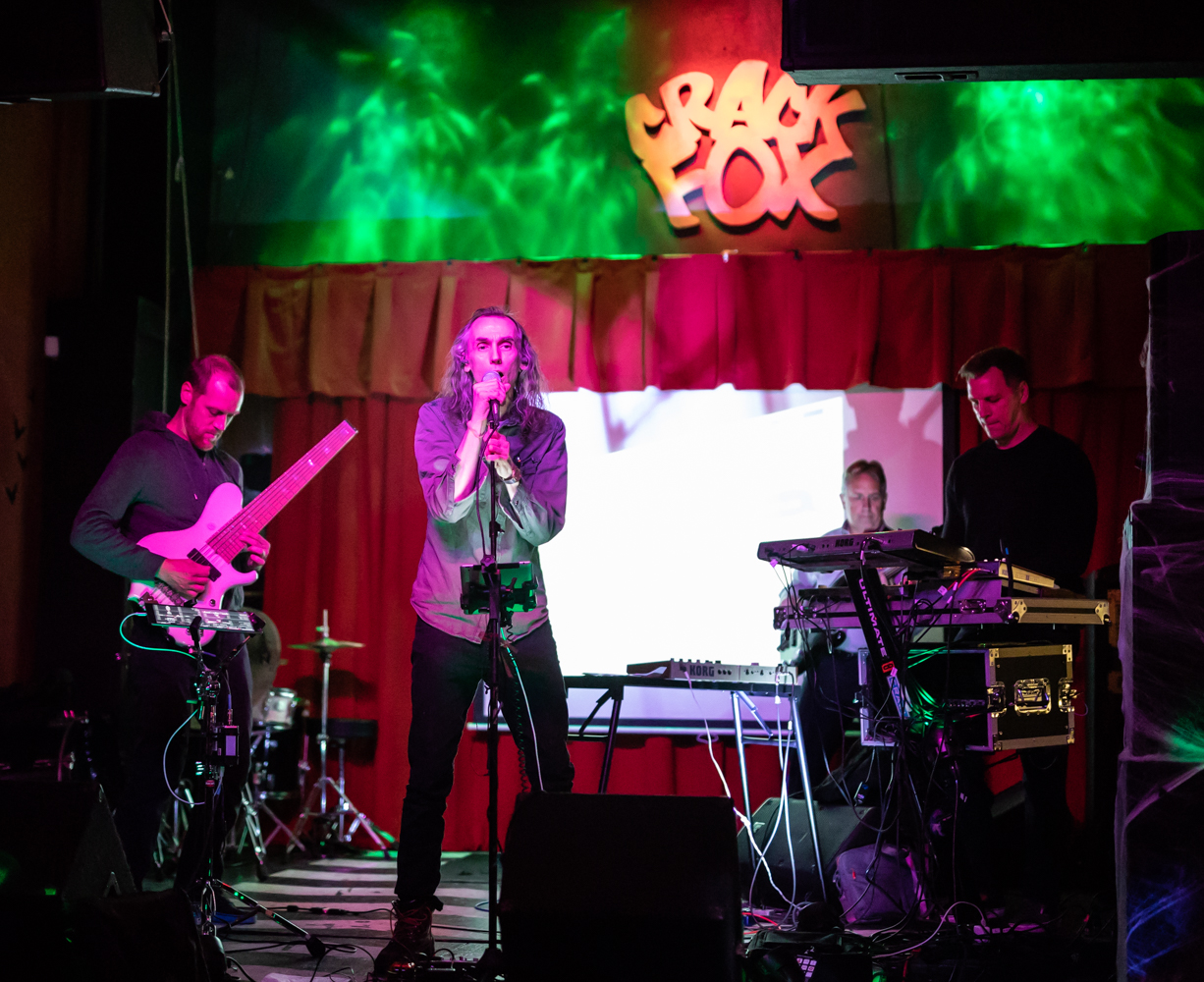 By Carla Scuzzo
Everything 80s is back.  Combat boots, Rayban Wayfarers, A Nightmare on Elm Street, and new wave synth pop are just a few.  The band WXJL is a weird, wonderful throwback to a familiar time and sound but with a vibe unique enough to call its own.
While there have been bands with two bassists, there certainly aren't many.  WXJL is made up of Roger Mayden (Vocals), Chris Sauer (Bass, Synth), Ryan Svoboda (Bass, Synth), and Eric Svoboda (Synth).  The music hearkens back to Duran Duran, Human League, and Roxy Music.  I spoke with Eric Svoboda, the band's leader/spokesperson about the band name's origin.
Tell me about the band's name.
Like with many bands, you've got a list of 100 names and no one can agree upon one.  Then I get a call, "Want to do a show?"  Of course we wanted to do a show.  "What's your name?" (laughs)
WXJL is a Human League song that really impacted my life.  I'd go a record store with fifteen dollars in my pocket and buy the $12.99 Police album or whatever and then I would check out the dollar bins.  I saw a Human League album and already knew "Don't You Want Me" so I figured I'd check it out – not realizing that this album was very early Human League, before there were women in the band when they were much more experimental – a lot weirder stuff.  It became my thing… my identity.
Do you think the band's name might be hard to remember?
I don't really care.  Most men our age that don't have three jobs have a hobby.  We don't golf or hunt – this is our thing.  It's for us.
Speaking of throwbacks, Eric first remembers seeing bass player Chris Sauer way back in 1986.  Eric's very first band made it to the finals of a Battle of the Bands at Mississippi Nights.  They lost to A Perfect Fit… Chris Sauer's band at the time.  Who knew that the 80s would come back for them together as one half of WXJL.
Photos by Carla Scuzzo