Concert Review: Cher Turns back Time at Enterprise Center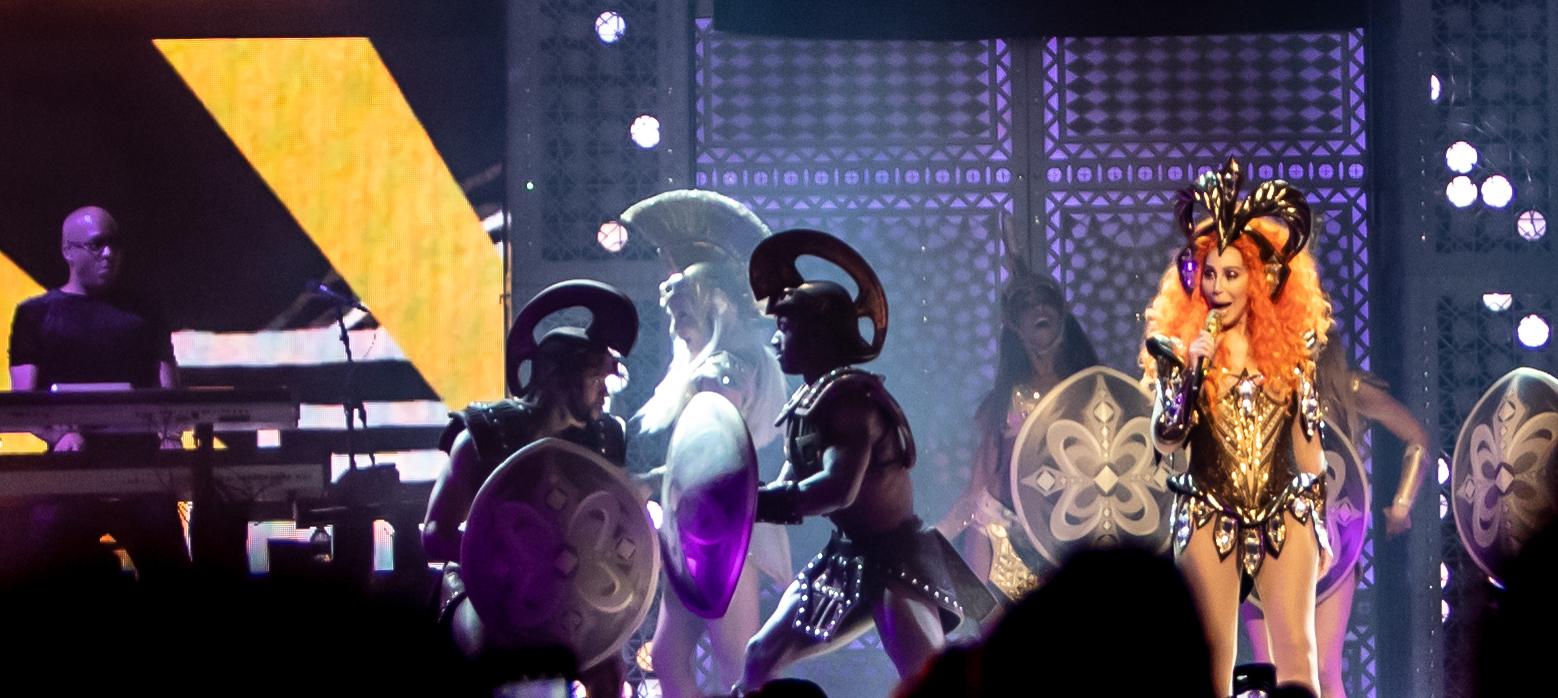 Photos and Story by Carla Scuzzo.
Cher came to Enterprise Center in St. Louis Friday night and did not disappoint the huge crowd that clearly swooned over her performance the entire evening.
From duets with her first husband and success maker, Sonny Bono, projected in 60s black and white on the big screen to finishing up with her more current hits, Cher made it clear that she still knew how to perform and engage despite her age, which she referred to more than once with a laugh and a switch of the hip. As she departed the stage for one of many costume changes, she asked the audience, "What is YOUR Granny doing tonight?"
A savvy performer, Cher knew how to conserve her energy in more ways than one. Fewer movements onstage and more time offstage allowed her to continue to bring it forever 90 minutes. Dancers and musicians and videos provided the filler –more than I've ever seen at a concert. But, each time Cher returned to the stage, she was clearly the center of attention. Highlights varied and depended a lot on the fan perspective. Many of us remembered watching the Sonny and Cher Show and Comedy Hour in the 70sand sang to "The Beat Goes On," and "I Got You, Babe."
Others met Cher watching the episodes of "Will and Grace" she appeared on in the early 2000s and went crazy to "If I Could Turn Back Time" and the encore, "Believe". Her movies were also a big part of her career, including "Mamma Mia –Here We Go Again." She made a nod to that success performing Abba covers, including "SOS" and "Fernando". It was at this time that Cher mentioned that she never felt like she fit in anywhere but was successful and everything she tried –connecting with an audience that appreciated her individuality. Generation after generation has been taken by the sparkle and shine of Cher. Her voice is instantly recognizable, and her range allows most of us to sing along. She has been with us and fabulous for 73 years. May her beat go on for a long time to come.