Concert Review: Ariana Grande Gets Sweet at Enterprise Center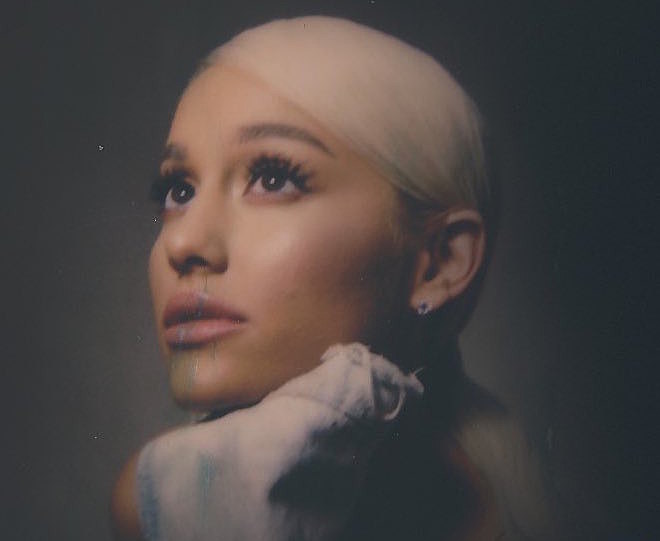 Ariana Grande brought her "Sweetener" tour, rescheduled from this previous April, to a packed house of excited and eager fans Saturday night. To say the energy in Enterprise Center was high would be a vast understatement, and if there is one thing to learn, it's that Grande fans don't play games, with long lines forming early before the concert's start time curving around the building with people waiting for the doors to open.
​The show was kicked off by Social House, which successfully got the crowd loud enough to welcome out fellow opening act, Normani. No stranger to the stage or a St. Louis audience, as Normani Kordei is a former member of the massively successful girl group Fifth Harmony, it was no surprise when the newly-solo singer showed off her impressive vocals with a medley of hits by Rihanna as well as a mashup of the former girl groups top songs such as "Work From Home," "Worth It," and "BO$$." Featuring an all-female band (that shredded by the way,) and some of the best back-up dancers I've seen in quite some time, Normani closed out her set with her hit collabs "Dancing with A Stranger" and "Love Lies."
​It wasn't long before the lights went back out and Enterprise Center got loud … really loud. Ascending from the stage with an elongated table, surrounded by her backup dancers and almost visually recreating the aesthetic from the music video, Ariana Grande opened the show with smash hit "God Is A Woman." She then went on to perform other top hits such as "Break Up with Your Girlfriend, I'm Bored," "Side to Side," "NASA," and "Break Free."
​Running the pop game and having several successful hits over the past few years, it seemed there wasn't a shortage of songs for the set, as I was even surprised to see some of Grande's hits weren't able to make the cut, examples being "Problem" and "Focus." But, fitting in as much as she could, Ariana was able to squeeze in shortened versions of some of her fan-favorites in a segment where she went into "Everytime," "The Light is Coming," and "Into You."
​The stage was massive and wrapped around in a circular catwalk that extended almost halfway out onto the floor of Enterprise Center, and was used perfectly, with Grande and her crew of backup dancers playing to all of sides of the audience, incorporating impressive choreography, props, and supportive video footage that served as a transition from different segments into the set. I think the highlight of the show would be when Grande and company wore matching jackets, to which she read out loud the embroidery from the denim to the audience,"I want it, I got it," which was greeted by screams and hollers as Ariana went right into a phenomenal performance of "7 Rings," where a sportscar was the centerpiece for the stage.
​It seemed to be a concert many didn't want to end, and all will not forget. After thanking fans for their support, love, and devotion, Grande said she couldn't have more gratitude towards her audience members, leading into her song "No Tears Left to Cry." And, if you thought this was the end of the show, you were obviously incorrrect. Enterprise Center burst into chanting from excited fans waiting for their Encore performance, which was inevitable, because Ariana wasn't ending her night until she performed her hit "Thank U, Next." Confetti cannons, a parade of backup dancers and endless cheering was the perfect way to end the show.​
​Rather you're an Ariana Grande fan or not, if you were at the show, there was no way you couldn't have enjoyed yourself. Not only is her music infectious, but she covers some pretty relevant topics in a manner that is not only universal in its nature, but perfectly backed up by Grande's vocals which are impressive! (She was one hell of a voice!) The tour is continuingfor the remainder of the summer, making up some of the missed shows from earlier in the season, and will draw to what is bound to be an epic conclusion in Chicago at this year's 2019 Lollapalooza.
​If you missed the show, don't worry, because I have a strong feeling it won't be long before Ari's return to the Lou, and after this previous show, fans are more eager for that moment to come.
​
​