Comedy Review: Nicole Byer at Helium Comedy Club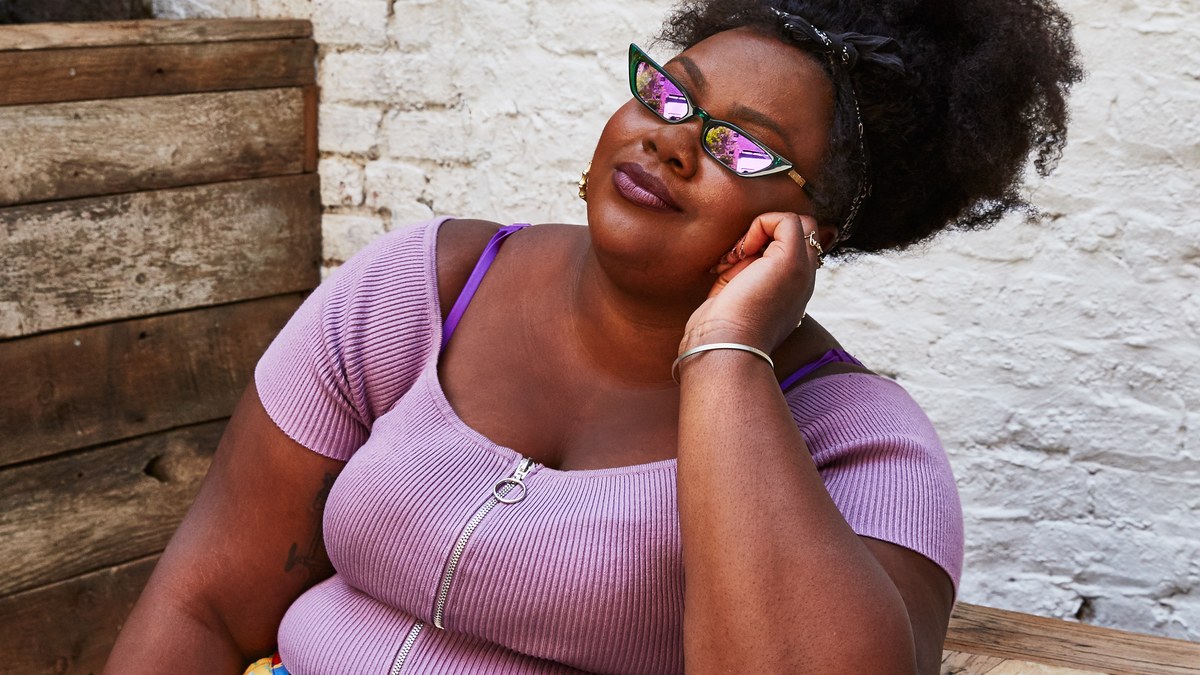 Nicole Byer performed her first of many sets at Helium Comedy Club in Saint Louis to a packed house Thursday night. Byer began her show by talking about her recent travels, detailing many of the cities she has recently performed in – as well as her experiences within those cities. To her surprise, Cincinnati felt a lot like Kentucky, as she was quite concerned with the southern racism that seemed to be present within Ohio. She also spoke about visiting Iowa and how she's pretty sure most people there have never met a black person before – recounting her experience with two elderly white women who wondered "Where she came from?" and then proceeded to grasp at the feeling of her hair. This was something Nicole was very vocal about, referencing the Solange Knowles song, and asking people to please not touch "her fucking hair."
​Byer continued her set asking for the relevance of movie remakes; more specifically, the upcoming What Men Want starring Tariji P. Henson being released early 2019. Byer knows what men want, and she isn't afraid to tell the audience. Needless to say, Byer's version of what the film should be like seems much more comedic and relevant, especially compared to its original counterpart What Women Want starring the cringe-inducing Mel Gibson.
​Byer also enlightens the audience on her relationship with her grandfather and states he might be the "rudest mother fucker" she has ever known. Also, since becoming the host of Netflix's new reality baking competition show Nailed It!, she discusses her indifferences with her newest fan base – children. That being said, they may be her biggest fans, but the feeling is definitely not mutual, and Byer demonstrates so by detailing some encounters with her younger audiences and how uncomfortable it can truly be. It was also interesting to hear how edited her Netflix show truly is. Byer states that at least once per episode, she makes it a point to make at least one "dick joke," yet Netflix seems to cut around them time and time again. (To the editing and production team, can't you let just one slide? If not for Nicole, at lease for Jacques's sake!)
​From political rants to humorous messages of body-positivity, its fair to say that Nicole Byer put on one hell of a show. She isn't afraid to get down and dirty and tell the nitty gritty of some of her most outrageous stories, rather they be flashbacks to tinder nightmares or a retelling of a truly 'shitty' situation with Delta airlines. Laughter was heard from beginning to end, and the entire house seemed pleased with the entire show. I, myself, found several moments where I was laughing so hard that I literally had to grab my stomach to stop myself from keeling over.
​With several shows still planned for this upcoming weekend, it isn't too late to grab tickets to one of her sets. Trust me, I highly recommend it, you won't be dissatisfied. You can purchase tickets here: https://st-louis.heliumcomedy.com/events
​You can also watch the first two seasons of Loosely Exactly Nicole on Facebook Watch, as well Byer's Netflix Original Nailed It!, having just released new holiday-themed episodes on December 9th.  You can also check out her podcast Why Won't You Date Me?
Nicole Byer deserves an A+, it was truly a fantastic show. I highly recommend purchasing tickets and enjoying a night out at Helium Comedy Club. I can promise you an evening filled with laughs, relatable jokes, and an intimate atmosphere perfect for some late-night comedy.