Columbia Pictures Puts "Bad Boys 3" in the Hands of Writer Peter Craig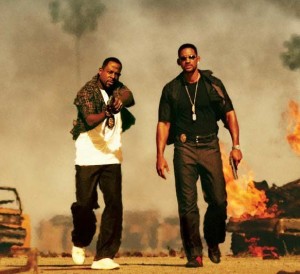 Bad Boys. Bad Boys. What'cha gonna do? Apparently, we are all going to watch another film featuring "Bad Boys" Will Smith and Martin Lawrence. Well, that is what Columbia Pictures hopes anyways.
Peter Craig is set to write the screenplay for what would be the third installment in the "Bad Boys" series.
The first two movies were both directed by Michael Bay, and produced by Jerry Bruckheimer. Neither of the aforementioned filmmakers are signed on to the project yet, and the same goes for Lawrence and Smith. I think it goes without saying though that the latter is going to be the deal breaker.
I know that Lawrence shouldn't have any problems working on a third film, but will Smith be available? And will Columbia be able to afford him and the rest of the original crew? Since the first two films, Will Smith has became one of the highest payed actors in Hollywood, and Michael Bay and Jerry Bruckheimer are both behind billion dollar franchises. It seems that all of them are interested, but I am sure that the price will have to be right. Only time will tell.