"Cloverfield 2" Still Coming Says Director Matt Reeves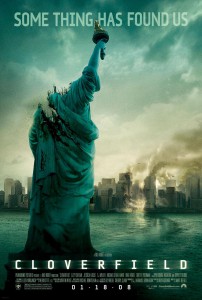 Despite the fact that both director Matt Reeves and producer J.J. Abrams are tied to a number of other projects, Matt Reeves assured MTV that a sequel to the successful Cloverfield will be happenings.
"It really isn't the moment for [the sequel] to go any further than it has, but it continues to be a priority for both of us," Reeves told MTV News. "J.J. is very immersed in putting together Super 8. He's in pre-production and really, really passionately getting that together. And I'm passionately finishing Let Me In."
Reeves also confirmed that there is no connection between Cloverfield, and Abram's upcoming project with Steven Spielberg, Super 8. "Super 8 is not the Cloverfield sequel. … There literally is no connection whatsoever. It's just a really cool idea for a film. I know what [J.J. is] doing and it's amazing."
It sounds pretty definite that that Reeves will be directing a Cloverfield sequel, but I wouldn't expect new of it for a while, at least not until Let Me In has seen its release.
What do you think? Should a Cloverfield sequel be made?