Clooney to join Alexander Payne's Descendants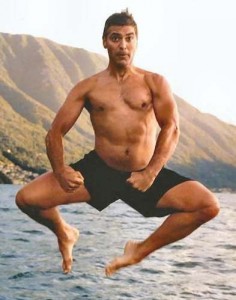 Variety is reporting that George Clooney is set to join Alexander Payne's (Sideways, Election) next film Descendants. The film is an adaptation of a book by the same name by Kaui Hart Hemmings about a father who with his two daughters is on the road looking for his wifes lover to keep the family together. Sounds right up Payne's ally!
Payne is one of the better directors working today and he hasn't helmed a feature for sometime now so hopefully this one pays off, which it should since Clooney is involved. Clooney is planning on going moving to this after finishing up his work with Anton Corbijn on The American which should be fantastic.
Keep an eye out for this to drop next awards season.