Christopher Nolan Teams Up With Tom Hardy Again for "Batman 3"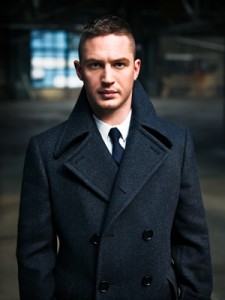 Christopher Nolan's Inception boasted a fantastic cast that consisted of a number of well known actors. Although, actor Tom Hardy hadn't enjoyed a lot of big screen success, but finally reached a new level with the surprising force that was Inception at the box office.
After Hardy's fantastic performance in Inception, it comes as no surprise that Nolan would want to work with the actor again. Nolan has apparently cast Hardy for a role in the upcoming production, still tentatively titled Batman 3.
Now here comes the speculation. Nolan and WB have not specified what role Hardy would be playing in the third film, only that he would be in the film. Judging by the secrecy from WB and insiders, many have assumed that Hardy would be playing the villain in the film, which many believe will be the Riddler. I think the assumption that he will be the villain is pretty spot on, but I'm still not sold on the Riddler being the villain for Nolan's next film. My guess is that we'll find out sometime in the next couple months once work on the script by Jonathan Nolan and David Goyer is complete.
Needless to say Hardy has a full schedule ahead of him. Currently the actor is filming Tinker, Tailor, Soldier, Spy, and after that film he is set to jump into filming of This Means War alongside Star Trek's Chris Pine and Reese Witherspoon. Hardy is also playing Mad Max in the reboot of the series, but the filming continues to be delayed.
What do you think of this casting news? Let us know in the comments!