Christina Aguilera Files For Divorce From Husband Jordan Bratman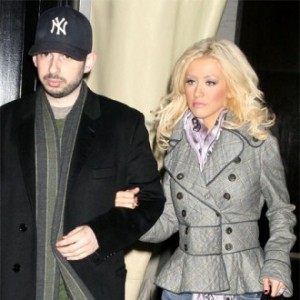 Bad news for Jordan Bratmen, good news for just about every heterosexual male in the world; Christina Aguilera is soon to be single again, after filing for divorce from husband of five years, the aforementioned Jordan Bratmen.
Aguilera is filing for joint custody of two-year-old son, Max. The singer cited "irreconcilable differences" as the reason for the split.
Earlier this week before she filed Aguilera was quoted as saying, "Although Jordan and I are separated, our commitment to our son Max remains as strong as ever."
The couple started dating eight years ago, and wed California's Napa Valley in November 2005.
I know it isn't nice to make fun of situations like this, because there is a child involved and all, but do you know how many men are now thinking "there's a chance!"? Bratman wasn't exactly on the same level as Aguilera on looks, and for some reason this makes many men believe they have a shot with the famous singer, who is making a jump into acting next month with Burlesque.
What do you think? Let us know in the comments!