MTV's "The Challenge" Star and Host TJ Lavin in Coma After Crash at Dew Tour in Las Vegas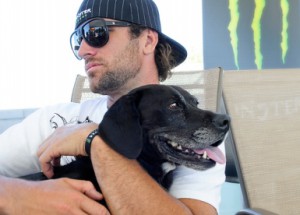 Host of MTV's The Challenge and BMX star TJ Lavin is in critical condition after a crash while performing on the "Dew Tour" in Las Vegas.  The BMX rider lost control of his bike after hitting a dirt ramp, Lavin was thrown off the bike, and onto his side where he remained unresponsive.
Lavin was rushed to University Medical Center hospital where the medical staff placed him into a medically induced coma.  Lavin is listed in critical condition at the moment due to brain swelling.  He also has reported injuries of shattered wrist and broken ribs.
Lavin has been a top rider in the BMX circuit for over ten years, in which time he has earned one silver and two gold medals in ESPN's X-Games.  In addition to his riding Lavin has also been the host of MTV's The Challenge.
Sometimes I'm a bit surprised that things like this don't happen more often in extreme sports. Its hard to see a pro like Lavin go down, and we all hope for a speedy recovery.
Let us know what you think in the comments below.