Christian Bale Signed to Star in Chinese Epic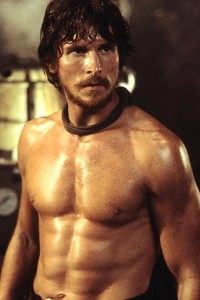 Christian Bale is on a short list of actors that I feel I need to see every new movie he is on.  It's partially due to the fantastic characters he creates and his ability to become fully engrossed in that character.  It also is out of respect for ressurecting my favorite superhero on the big screen.  So when I hear that he is starring in a new war film set in 1930s China, I am gonna see it.
The film is titled Nanjing Heroes.  It takes place during the Sino-Japanese War where Japanese soldiers took over Nanjing and killed and raped close to 50,000 soldiers.  An American priest works to save the Japanese from their death.  Bale would play this priest.
So other than Bale, why would you see this movie?  The director is Yimou Zhang.  While this name will not ring true for most, I am sure you have at least heard of his film's Hero, House of Flying Daggers, and Curse of the Golden Flower.  House of Flying Daggers is my favorite of the three and my second favorite foreign language film just behind Pan's Labyrinth.
The film is set to begin filming next month with a $90 million budget.  This means two things.  The rumors of The Dark Knight Rises beginning filming in April are probably true since this film will assumedly be done filming by then.  Also, this film could perhaps be the most expensive film ever produced in China.
Does this film interest you?  Have you seen Yimou Zhang's other films?  Let us know in the comments below.