Chris Rock Helps Pregnant Woman at New Jersey Mall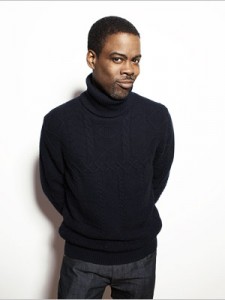 Chris Rock is being touted by some in the media as a bit of a hero, after he came to the rescue of a pregnant woman at Neiman Marcus at the Garden State Plaza. The former standup comedian turned mega-movie star told the woman jokes to calm her after her water broke while Christmas shopping.
"He was making the crowd and the woman in labor laugh," an eyewitness to the scene told US Magazine. "She recognized who he was immediately and he stayed there until the paramedics took her away."
Rock was shopping at a local shopping center near his home in Alpine, New Jersey. The actor was shopping for his wife, Malaak, and daughtersLola Simone, 8, and Zahra Savannah Alpine, 6.
It is great hearing stories that shed a good light on a popular actor. Rock did a great job of not pushing himself into the story, and waiting for the paramedics to arrive. Neat little story.
What do you think? Let us know in the comments!