Chernobyl Diaries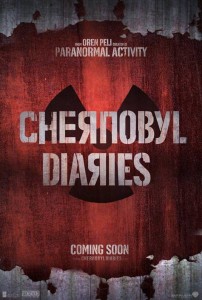 Synopsis:  Follows a group of friends who, while vacationing in Europe, find themselves stranded in the abandoned city only to discover that they are not alone.
Starring:  Jesse McCartney, Jonathan Sadowski, Devin Kelly
Directed By:  Bradley Parker
Genre:  Horror, Thriller
Release Date: May 25, 2012
My Take:  I am intrigued by what Oren Peli has up his sleeve.  For those of you who don't know, Peli is the writer and director of "Paranormal Activity" and has gone onto to produce the two sequels.  Peli is also a writer and producer on "Chernobyl Diaries".  I think the setting will lend a lot to this film.  That's a scary location that will definitely set the mood. I think this could be a big hit this summer…..if it is good.
[hdplay id=440 width=595 height=375]