Cardinals Crush Reds, Rebound in Road Finale
Well then.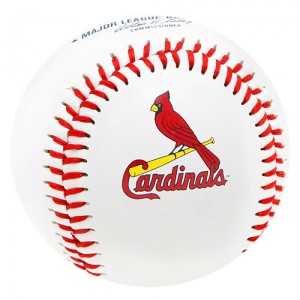 Baseball's a funny sport sometimes. Really, all the time. The unlikeliest of heroes can step up at any time, while the most dependable hitters can end up wearing the golden sombrero when it counts the most. The least successful teams in baseball will still win about 40% of the time, while even the best teams can get swept by a cellar dwellar.
After taking five games out of six after the end of the All-Star break, the Cardinals took off on a brutal road trip that saw them play 11 games in 10 days, including a five-game series in Pittsburgh. Still up by 1.5 games going into the series, the Cardinals could have built a more comfortable margin if things went well.
Things did not go well.
Instead, the Cardinals lost seven in a row, including the first four in Pittsburgh, dropping them to 2.5 games behind the Pirates. There aren't really too many metrics needed to describe what happened.
– The hitting sucked.
– The pitching wasn't so great either.
Still, this team is nothing if not resilient. And so, facing the possibility of a five-game sweep, some switch went off in the Cardinals' minds. Perhaps they found some slump busters (if you're unsure of what that is, Google it; I'll wait here). Whatever it was, they teed off on Charlie Morton and the Pirate bullpen, tagging them for 13 runs on 17 hits.
Heading into Cincinnati, the Cardinals displayed some pretty thorough domination Friday and Sunday, running up a total of 31 runs in the three games, taking two of them. Pittsburgh did match the pace, so the Cardinals remain a game and a half behind in the chase for the NL Central. Despite the recent skid, the Cardinals remain comfortably ahead in the hunt for the post-season, five games ahead of Cincinnaty and 9.5 games ahead of Arizona for a wild-card berth.
Incredibly, the Cardinals managed the turnaround largely without contribution from the man who's been their offensive catalyst for much of the season, Matt Carpenter. At one point mired in a 1 for 34 slump, Carpenter made some tweaks to his swing (thanks to a quick session with Carlos Beltran, who had today off), and busted out of the slump with a bases-loaded double. He added a walk and a hit before the end of the game to bring his average back up to .304. During that seven game skid, Carpenter went just 2 for 24, but he was far from the only culprit:
– Pete Kozma went 3 for 19. His season average is now down to .235.
– Allen Craig went 1 for 24 (.042) without an RBI. In the four games since, though, he's slashed .438/.500/.688 with six RBI. Welcome back, Mr. Craig. I've missed you.
– David Freese went 2 for 21 (.095). His average and slugging numbers are way down from last year, but he's shown some signs of improvement the last few days. In the last four games, he's slashed .500/.588/1.000 with four doubles, a home run, and 7 RBI. More importantly, he's been hitting the ball to the opposite field with authority, and his three walks are also an indicator that he's been seeing the ball well.
– It's not really Tony Cruz and Rob Johnson's fault they're not on par with Yadier Molina, but losing him for a couple weeks is obviously a downer, but it could also be a blessing in disguise. Yadier's average has gradually been deflating from a preposterous .367 on June 19 to .330. In that stretch, he's slashed just .245/.297/.418. Now, a good chunk of that could be simply a regression to the means, but there's little doubt that achy knee's been an issue: his last six games before being placed on the DL, he hit just .158.
Yadier's been worked pretty extensively this season, so the two weeks off just may rejuvinate him enough for the post-season run the last two months. In his stead, Johnson (.273 in limited action) and Cruz (.308/.386/.848 since July 6) have done pretty well covering for him.
– Just about the only Cardinal who hit well throughout that entire stretch was Matt Holliday. Easily the most polarizing figure on the team, Matt did his part to contribute, slashing .406/.457/.500 in the last eight games to go with six RBI.