Captain America Casting Update – More Names, John Krasinski Out?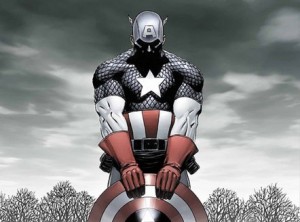 Yesterday Fox 411 reported that The Office's John Krasinski was all but a virtual lock for the role of Captain America. Today, it seems that they have no idea what they are talking about. It also seems that not only is Krasinski not the main choice for the role now, but that he might be out of contention altogether.
The sordid affair that has become the Captain America casting has geeks foaming at the mouth. Originally, the role of Captain America was supposed to have been chosen by March 1st. As it is now the 10th, and we are still discussing casting options, something apparently went wrong on the way to the forum.  In addition to the original seven up for the role (read our extensive coverage here) two have joined the ranks, Chris Evans (Fantastic Four) and Wilson Bethel (Generation Kill). Apparently these two, in addition to original contenders Mike Vogel and Garrett Hedlund are still up for the role. Out of it? John Krasinski, Chace Crawford, Michael Cassidy, Scott Porter, and Patrick Flueger.
So far, my original choice out of the group appears to be in the running, Garrett Hedlund. Although, I still think he might have a hard time because of scheduling conflict with the Tron series. Not only does he have to worry about being available for an eventual Tron sequel, but I would imagine some of the shooting schedule conflicts with the PR for the new Tron film.
All in all, I'm just ready for the role to be cast. They don't have a lot of time if they want to make a quality film, since the film is set to be released July 22, 2011.