'Burke and Hare' Are Locked For Landis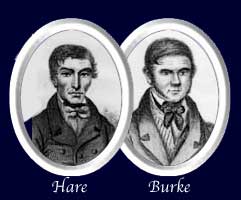 John Landis will return to the feature director's chair after nearly eleven years and the premise sound quite intriguing.  The title characters are a pair of grave diggers that discover they can make good money providing cadavers to the scientific community in 19th century Scotland.  The shennaigans get far stickier than just stealing corpses as the duo dabels in a little murder along the way.
I would anticipate some dark comedy to this with Landis involved and further proof of that direction is the hiring of Simon Pegg and David Tennant as the the title duo.  Count me in already on this one as Pegg is a must see and I wouldn't be suprised if this one a winner whenever it drops; hopefully next year.