Bryan Singer to Produce and Direct "Battlestar Galactica" Feature
X-Men and Usual Suspects director Bryan Singer is confirmed by Universal to produce and direct a movie of "Battlestar Galactica".
From Variety.com
---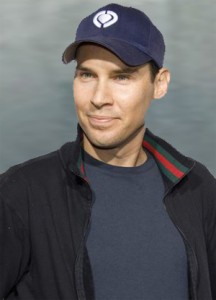 Universal is confirming that Bryan Singer will direct and produce a feature version of "Battlestar Galactica" for the studio, which was revealed by the website Hitfix.
The development is something of a surprise, because the most prevailing rumor had Singer flirting with the idea of returning to the X-Men series by taking the reins of "X-Men: First Class," which focuses on the younger mutant characters seen fleetingly at the Xavier Institute of Higher Learning. "Gossip Girl" creator Josh Schwartz wrote the first draft of that script.
Reps for studio and Singer denied there was any deal on "X-Men," which would be big news for the franchise, since Singer helmed the first two films.
Singer had long been intrigued with "Battlestar Galactica" and flirted with a film before he directed the original "X-Men."
The original series was turned into a successful re-launch by Ron Moore. It wasn't immediately clear whether Moore would be invited to write the screenplay, but the studio indicates that the flm will be "a complete reimagination."
Glen Larson is aboard to produce with Singer.
---
Sounds like an interesting idea.  I don't know if they will be using the cast of the popular TV series or he plans on taking it in a completely different direction. It seems a little hasty making a movie so close on the heels of a show that just wrapped. There were some unanswered questions, but none big enough to really warrant a film version. Is this just Universal's way of cashing in on a seemingly hot property or will this go the way of Serenity?