Bruno Given NC-17 Status Until Re-submitted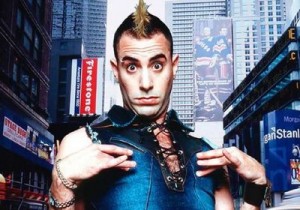 Sacha Baron Cohen's "Bruno," the sequel to the very successful mockumentary "Borat," was given an NC-17 rating by the MPAA. Universal plans to edit the film down to an R rating by the MPAA, as the NC-17 status would clearly hurt ticket sales and moreover the amount of theaters that the film is released in around the country.
"Borat," in 2006, also received an NC-17 rating by the MPAA before it was recut to the final theatrical version. Both Bruno and Borat are characters that were created by Sacha Baron Cohen for his HBO show "the Ali G Show." the new films stars the improvisational comedian in the character of "Bruno," a gay fashionista from Austria, interviews real people across the country in an attempt to be as rediculous and hilarious as possible.