Bruce Willis Has A Son In Die Hard 5 And The Actor To Portray Him Is….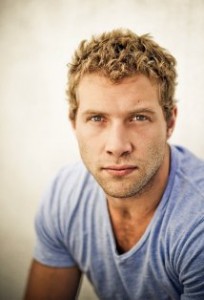 So the only thing that is actually new is the fact that they have announced who has been cast as John McClane Jr.  In reality everything was news to me.  1.) I did not know that Die Hard 5 was actually in production.  2.) The film is titled "A Good Day to Die Hard" (terrible title). 3.) There is actually a full plot synopsis that has already been released.  4.) John Moore ("Max Payne") is directing. 5.)  The script was written by Skip Woods ("X-Men Origins: Wolverine", "The A-Team").  Let's hit these one by one.
1.)  Do we really need another Die Hard film?  I enjoyed the last film, but I would much rather see Bruce Willis away from the franchise.  I love "RED" and am very excited about a sequel for that.  I am excited that he will be in the next GI: Joe film even though I shouldn't be cause the first film sucked. But Hollywood is all about sequels/prequels/remakes/ name recognition right now.  Anything that for sure might make money.
2.)  We don't really need to talk about how bad the title is.  For some reason every time I read the words "A Good Day" I always think of Charlie Brown.  Imagine what that movie would be like.
3.)  John McClane will save the world once more from a terrorist attack, this time in Russia.  The father and son must work together to keep each other alive and keep the world safe from a rogue Russian leader.
4.) John Moore has only done one film that I have been able to tolerate.  And "Behind Enemy Lines" is not even that good.  It scares me that "Max Payne" was his last film.  There really was no other action movie director to lasso in?
5.)  Skip Woods.  Have you apologized for "X-Men Origins: Wolverine" yet?
So who will actually be playing John McClane Jr.?  Tom Rothman, chairman and CEO of 20th Century Fox, recently confirmed that Jai Courtney has been cast.  Anyone familiar with "Spartacus: Blood and Sand" will recognize the name and face.  For eveyone else, now you know his name and face.  What do you think?  Could he play Bruce Willis' son?