Bret Michaels Still in Critical Condition After Brain Hemorrhage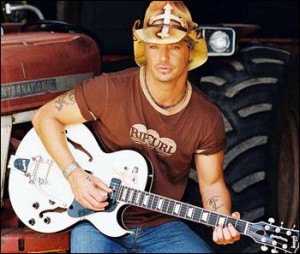 As we reported yesterday (read our article here) frontman of the heavy metal hair band Poison, Bret Michaels, is in critical condition after a subarachnoid hemorrhage. There have been reports flying around the internet that the famous star has already recovered fully. Unfortunately, that news it not true.
"There are several incorrect reports on Bret's condition. Bret remains in critical condition at an undisclosed location. Further tests are being ran and information will be updated in the coming days," says a posting from Michaels' official website.
"After several CAT scans, MRIs, and an angiogram, [doctors] decided to keep Michaels in the ICU and are running several tests to determine the cause. [It] will be touch and go for the next few days while he is under intense observation," a source told People Magazine.
So, unfortunately Bret is not out of the water yet. Keep checking back here for more news.