Box Office Spoilers: The LEGO Batman Movie, John Wick 2, Fifty Shades Darker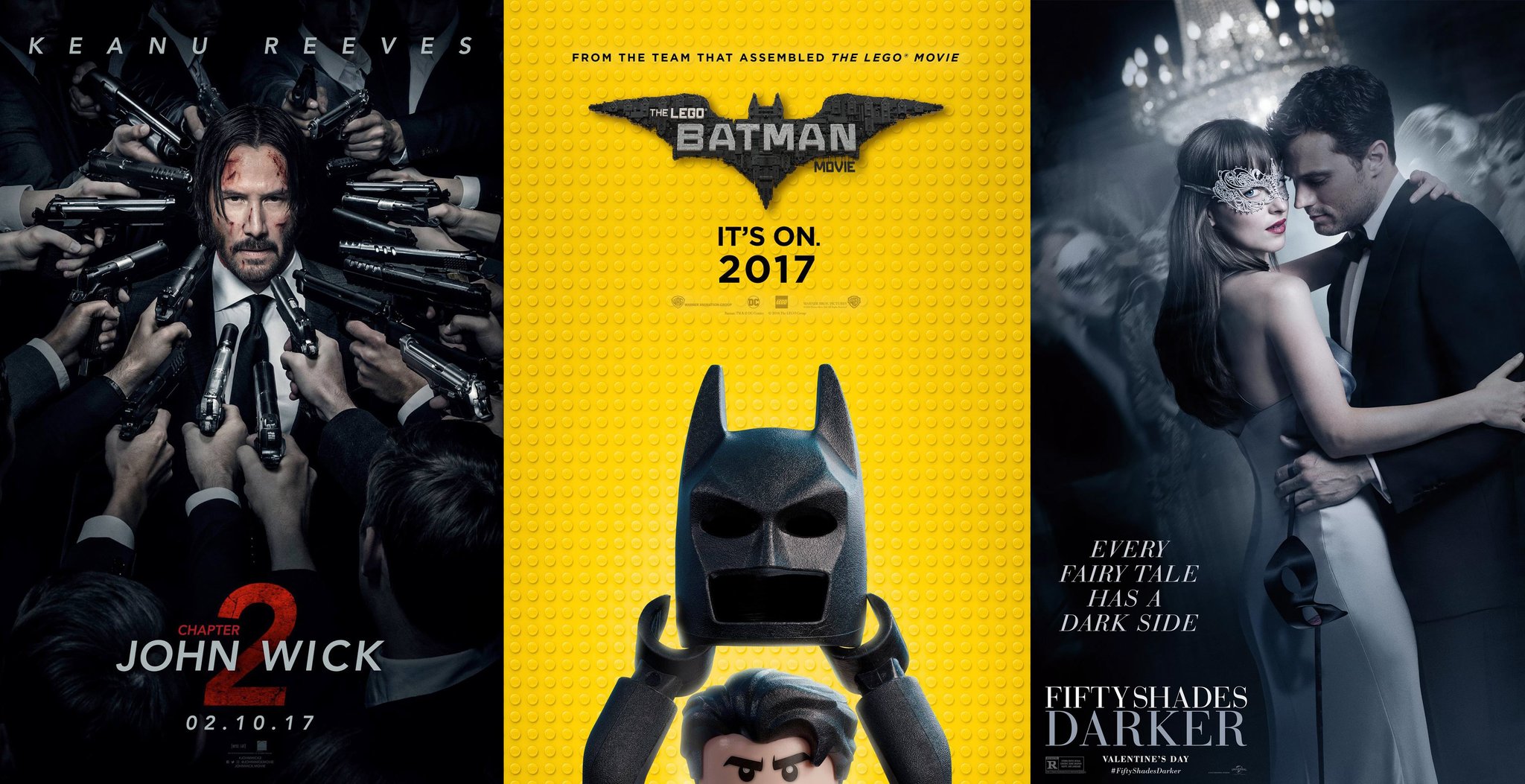 This weekend in theaters, there is something for everyone.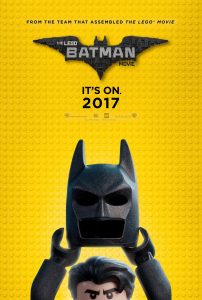 The LEGO Batman Movie, starring Will Arnett as the caped crusader, is sure to entertain kids and parents alike with its non-stop Batman humor and impressive visuals. In John Wick: Chapter 2, Keanu Reeves returns as the ass-kicking titular character who just wants to retire with his new pooch. And Fifty Shades Darker… well, it exists.
The Fifty Shades of Grey sequel had a strong Friday night opening, as it took the lead with an estimated $21.5 million dollars. Yet LEGO Batman, which followed closely behind opening night with $15 million, had the stronger overall weekend performance as it lives outside of date night. John Wick: Chapter 2, sequel to a film which found much of its love after theaters, brought in an impressive $11 million on Friday – only $4 million less than the entire opening weekend of its predecessor.
Here are this weekend's estimates, according to Box Office Pro:
| # | TITLE | WEEKEND | | LOCATIONS | | AVG. | TOTAL | WKS. | DIST. |
| --- | --- | --- | --- | --- | --- | --- | --- | --- | --- |
| 1 | The LEGO Batman Movie | $58,000,000 | — | 4,088 | — | $14,188 | $58,000,000 | 1 | Warner Bros. |
| 2 | Fifty Shades Darker | $45,000,000 | — | 3,710 | — | $12,129 | $45,000,000 | 1 | Universal |
| 3 | John Wick: Chapter 2 | $27,500,000 | — | 3,113 | — | $8,834 | $27,500,000 | 1 | Lionsgate / Summit |
| 4 | Split | $9,200,000 | -36% | 2,961 | -412 | $3,107 | $112,172,270 | 4 | Universal |
| 5 | Hidden Figures | $8,100,000 | -21% | 2,667 | -734 | $3,037 | $131,552,250 | 8 | Fox |
| 6 | A Dog's Purpose | $7,600,000 | -28% | 3,025 | -153 | $2,512 | $42,829,675 | 3 | Universal |
| 7 | La La Land | $5,100,000 | -31% | 2,065 | -1171 | $2,470 | $126,110,345 | 10 | Lionsgate / Summit |
| 8 | Rings (2017) | $5,000,000 | -62% | 2,931 | 0 | $1,706 | $20,672,286 | 2 | Paramount |
| 9 | Lion | $4,000,000 | 6% | 1,337 | -68 | $2,992 | $4,000,000 | 12 | Weinstein Company |
| 10 | The Space Between Us | $1,600,000 | -58% | 2,758 | -54 | $580 | $6,425,158 | 2 | STX Entertainment |
| 11 | Sing (2016) | $1,500,000 | -63% | 1,479 | -814 | $1,014 | $265,204,995 | 8 | Universal |
| 12 | Resident Evil: The Final Chapter | $1,200,000 | -74% | 1,213 | -1891 | $989 | $25,065,430 | 3 | Sony / Screen Gems |
| 13 | xXx: The Return of Xander Cage | $1,300,000 | -66% | 1,178 | -1300 | $1,104 | $42,912,048 | 4 | Paramount |