Best Supporting Actor Nominatons – Stanely Tucci "The Lovely Bones" – 2010 Academy Awards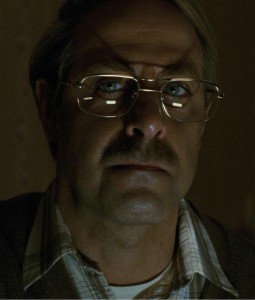 Stanley Tucci has had his ups and downs this year, he enjoyed critical favored roles in both The Lovely Bones and Julie & Julia. Although, not all has been good for the versatile actor, whose wife died last April after a fight with breast cancer.
Tucci plays the main villain in Peter Jackson's adaptation of the Alice Sebold novel, The Lovely Bones.  The film tells the story of teenage Susie Salmon who is murdered by unassuming neighbor George Harvey. Susie narrates the film while watching from above in her own vision of the entry to heaven. Tucci brilliantly places the creepy Harvey as a sociopath who moves from to town killing young girls.
Read our review of The Lovely Bones.
Selected Filmography:
The Lovely Bones (2009) – George Harvey
Julie & Julia (2009) – Paul Child
The Hoax (2006) – Shelton Fisher
The Devil Wears Prada (2006) – Nigel
Lucky Number Slevin (2006) – Brikowski
The Terminal (2004) – Frank Dixon
The Life and Death of Peter Sellers (2004) – Stanley Kubrick
Road to Perdition (2002) – Frank Nitti
A Midnight Summer's Dream (1999) – Puck
Do you think Stanley Tucci will win Best Supporting Actor? Let us know in the comments!