Christopher Plummer "The Last Station" – 2010 Best Supporting Actor Academy Awards (Video)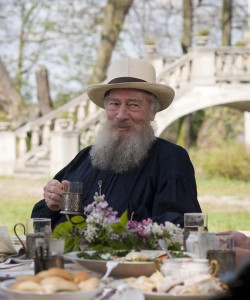 The Academy Awards are a curious event, an actor like Christopher Plummer, with an illustrious career can go almost his entire career without receiving a nomination. The 80 year old actor is receiving his first Oscar nomination for his role as Leo Tolstoy in The Last Station.  Plummer plays the famed author and philosopher in his last year of life, detailing his working relationships and his troubled marriage.
Selected Filmography:
The Last Station (2009) – Leo Tolstoy
9 (2009) – 1
Up (2009) – Charles Muntz
The Imaginarium of Doctor Parnassus (2009) – Doctor Parnassus
Inside Man (2006) – Arthur Case
The New World (2005) – Captain Newport
Syriana (2005) – Dean Whiting
Alexander (2004) – Aristotle
National Treasure (2004) – John Adams Gates
A Beautiful Mind (2001) – Dr. Rosen
Twelve Monkeys (1995) – Dr. Goines
Malcolm X  (1992) – Chaplain Gill
Do you think Christopher Plummer will win Best Supporting Actor? Let us know in the comments!