Best Dog Trainer and Groomer Schools – Petropolis Training and Grooming Academy


Looking for a great Dog Trainer and Dog Groomer Career School?  Look no further.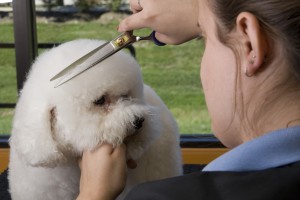 Even during a slow economic time, the pet care field is growing tremendously and offers limitless employment opportunities. Professional groomers and trainers are in high demand and find well-paying jobs, earning well over $40,000 annually. Imagine working in this great profession in as little as 8 short weeks!
Petropolis Pet Center opened its doors in 1988.  The dog grooming school began training future pet groomers in 1993.  The Petropolis dog training school was added in 2006. Petropolis' instructors are known as some of the best in the pet career industry.   The Academy is certified to operate by the Missouri Coordinating Board of Higher Education. We are also approved as an International Society of Canine Cosmetologists Certified Pet Styling School. We are also a member of the Missouri Association of Private Career Schools.
The Dog Trainer and Groomer Schools offer: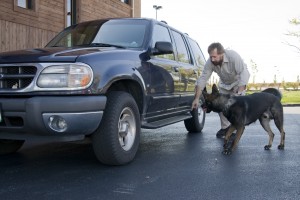 Small classes with individualized instruction
Open enrollment
Weekday and Saturday classes
Financing available
Lifetime job placement assistance
Approved for WIA/VA/VR
Certified to operate by the Missouri Coordinating Board of Higher Education
Certified by the International Society of Canine Cosmetology
Here are some links to Dog Trainer and Dog Groomer Schools:
Chesterfield Dog Kennels |    Chesterfield Boarding Kennels |    Chesterfield Doggie Daycare|    National Dog Seminars |    Silver Maple Farm | St. Charles Dog Boarding |    St. Charles Dog Kennels |    St. Charles Dog Daycare |    St. Charles Dog Training | Ballwin Pet Boarding |    Ballwin Dog Parks |    Ballwin Pet Hotels |    Manchester Dog Boarding |    Manchester Pet Hotels | Cat Boarding St. Louis |    St. Louis Cat Hotels |    Wildwood Dog Kennels |    Wildwood Dog Boarding |    Wildwood Pet Hotel | Town and Country Dog Boarding |  Town and Country Pet Hotel |    Best Dog Trainer Schools | Pet Career School | Best Dog Trainer Schools | Best Dog Groomer School | Dog Groomer Academy | Best Dog Grooming School | Dog Trainer Academy