Awesome Trailer for 'A Nightmare on Elm Street' Remake!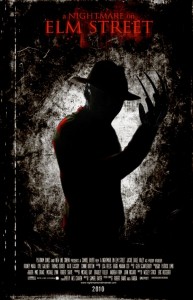 Yes, I really said it, it looks awesome! I'm not a big fan of remakes, but I think the production values look top notch, and the story even intrigues me. Jackie Earle Haley will be playing Freddy this time around, and he seems perfect for the role of the villain. There are a few things I am worried about though. The first major complaint is that the humor will be dropped from the character to make him more "serious". I really feel that stripping this away is a disaster. His wisecracking humor is what makes him the fearsome villain he is. The next thing I'm afraid of is the involvement of Michael Bay. I know he is just a producer on this one, and not the director, but he shows an affinity for explosions over any semblance of story. Let's hope we can keep the creepy backstory and still have some great visuals.
Warner Bros.' New Line Cinema has hired veteran screenwriter Wesley Strick to pen the relaunch of the "A Nightmare on Elm Street" series.
The original "Nightmare" was written and directed by Wes Craven and released in 1984. The new project will keep the high school setting and delve deeper in the psychology of nightmares and Freddy Krueger himself.