THE LAST AIRBENDER Opens July 1! Win FREE Passes to the St. Louis Advance Screening!
THE LAST AIRBENDER Opens Nationwide July 1
Enter for your chance to win a pass, good for two!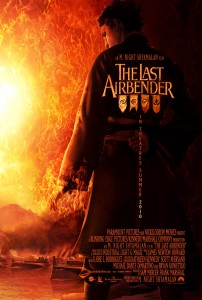 Synopsis:
Air, Water, Earth, Fire. Four nations tied by destiny when the Fire Nation launches a brutal war against the others. A century has passed with no hope in sight to change the path of this destruction. Caught between combat and courage, Aang discovers he is the lone Avatar with the power to manipulate all four elements. Aang teams with Katara, a Waterbender, and her brother Sokka to restore balance to their war-torn world.
SCREENING IS TUESDAY, JUNE 29.
In order to enter the contest, become a fan of ReviewSTL on Facebook and post a comment on the ReviewSTL fan page about why you want to see the movie!
NO PURCHASE NECESSARY. PLEASE REMEMBER TO READ THE RULES!


Watch the trailer for THE LAST AIRBENDER –
[hdplay id=39 width=595 height=375]