"Avatar" Beauty Zoe Saldana Gets Engaged to Boyfriend Keith Britton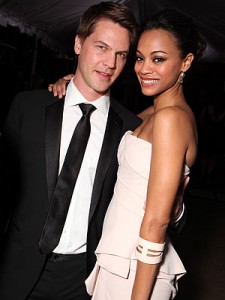 Hear that sound? It is the sound of a million hearts breaking. Zoe Saldana who most recently achieved A-list status with recent turns in Avatar, Star Trek, The Losers, and Death at a Funeral has gotten engaged to her long time boyfriend, Keith Britton.
Britton is the CEO of online Web site My Fashion Data Base. Britton and Saldana have been rumored to be dating since 2005 according to some websites.The actress brought him along to all the Oscar festivities this year, including the after party.
No details have been given on when the engagement happened, and when the two plan to get married. Congrats to the two!