Another Take By Zac: Film Review: Never Let Me Go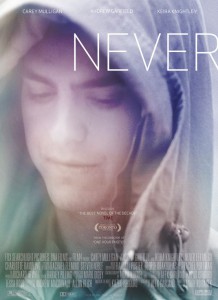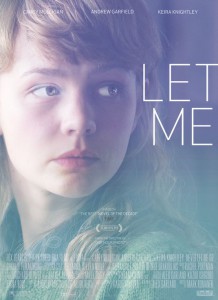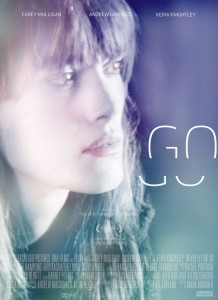 The latest, and too long in the coming, from Mark Romanek is a spectacular sci-fi/romance that you wouldn't be able to pick out either of those genres if you were to look briefly at the film.
I am not going to even bother spoiling the film in any way shape or form because the film is best as cold as absolutely possible.  Don't watch the trailer or TV spots even, they reveal way too much.  The sci-fi element you will have to discover on your own but the romance side can probably be devised from the fact that three young leads populate the picture, Carey Mulligan, Andrew Garfield, and Keira Knightley.
Beyond the great idea and story, the film has so much going for it.  Romanek needs to get more work and hopefully will finally find his way into the mainstream realm, he left the Wolfman remake over studio interference, after the hopeful success of this film.  He crafts such a moody and beautiful frame it's impossible to look away.  Added on top of this, the film is crafted so well to slowly reveal its secrets and acts as an excellent period piece as well.  But it's the little touches and moments that will have you coming back to this film over and over again.  The nuances and building of the world are so subtle yet complete enough for the viewer to grasp the world that our characters live in.  But above all, Romanek pulls at your heart and you will be hard to no be affected by these characters and their journeys in the end.
And I will tell you right now, this isn't the happiest of tales but please don't let that deter you from this excellent piece of filmmaking.  The film is expertly crafted, as I have mentioned above, shot beautifully, and features possibly the best score of the year, from Rachel Portman.  The score thrills and haunts, at times in a single breath, and I couldn't help but be swept up in the music's emotion which added even more to an already stellar picture.
The acting in the film is also as solid as you can find and you get great work from the older actors and their younger doppelgangers that fill the film's first act.  Usually child actors are a bit rough around the edges, especially in material like this, but all three young principals do fine work here and never once had me rolling my eyes. Charlie Rowe, Izzy Meikle-Small, and Ella Purnell all show promise and it will be interesting to see what they do next.  What could have been a slight diminish on a near perfect first act is instead handled wonderfully by the young cast.  When it comes to the older crew, Mulligan is the standout here for me.  She has a weathered and wise grounding to her performance that is essential for the role and shows great range from her innocent breakout in An Education.  Mulligan is a star and I can't wait to watch her make movies for years to come.  Knightley on the other hand gets to play a bit against type as she plays sort of a mean spirited and conniving individual, but still has a heart.  Knightley hits both ends of the characters spectrum with bite and grace and it's always great to see how strong an actor she is.  Andrew Garfield is the breakout name of the year and between this and The Social Network it is easy to see why.  Here he is just so aloof and adorable you can't help but fall for his portrayal of Tommy.  His dim nature makes his journey even more painful at times as he is easily manipulated and naive to the world around him.
In the end, Never Let Me Go will stay with you after you leave the theater and instantly make you want to run out and read Kazuo Ishiguro's source novel.  Deftly adapted by Alex Garland, the film is filled with an excellent cast, both young and "old", and is a wonderful second film from Mark Romanek.  Haunting, beautiful, and thought provoking, the film is a marvel and I feel like there is even more to discover on repeat viewings.  One of the best films of the year, and currently in my top three, this is not one to miss.
Never Let Me Go is an A