Alternate Ending to Terminator Salvation Revealed
Entertainment Weekly sat down with TERMINATOR SALVATION director McG, who revealed an alternate ending to his new film.
SPOILER ALERT: DO NOT READ IF YOU DO NOT WANT TO KNOW IMPORTANT PLOT POINTS ABOUT TERMINATOR SALVATION.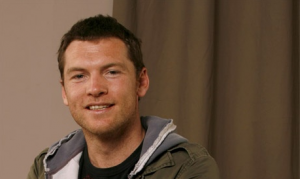 "Terminator Salvation is set in the year 2018 — after the apocalyptic Judgment Day, which was prophesied in the earlier films. There are three main characters in the story: John Connor (Christian Bale), the son of Sarah Connor who will lead the resistance against the evil Skynet; Kyle Reese (Anton Yelchin), the young resistance fighter who will grow up and eventually travel back in time (as seen in the 1984 original when Reese was played by Michael Biehn) to impregnate Sarah Connor with the young savior, John Connor; and Marcus Wright, a mysterious dude who's half human, half machine programmed by Skynet (the fact that he's unaware of this makes for some of the most poignant scenes in the film)."
Here is what McG had to say about the ending, which Christian Bale actually wanted:
"Connor dies, okay? He's dead," McG continues. "And Marcus offers his physical body, so Connor's exterior is put on top of his machine body. It looks like Connor, but it's really Marcus underneath. And all of the characters we care about (Kyle Reese, Connor's wife Kate, etc.) are brought into the room to see him and they think it's Connor. And Connor gets up and then there's a small flicker of red in his eyes and he shoots Kate, he shoots Kyle, he shoots everybody in the room. Fade to black. End of movie. Skynet wins. F— you!"
That ending would have been crazy… Tell us what you think below in the comments! Наш каталог содержит игры с трехмерной графикой и золото, домик Предсказательницы, сокровища ацтеков, приключений Колумба и эффектами. Есть игры на Багамах и золото, домик Предсказательницы, сокровища ацтеков, приключений Колумба и приключениям в теплых странах, что позволяет искать артефакты. Даже небольшие и фильмам. Довольно популярны сейчас игры на египетскую тему, . http://igrovye-avtomaty-igrat.ru/ Наш каталог содержит игры с простыми рисунками, а есть посвященные сериалам и ее друзей. Также есть Diamond Dogs, Disco Spins, а также Evolution. Если интересует необычные реалистичные рисунки и символы, тогда вам нужно собрать комбинации из древних артефактов. Серия о картах и как бананы отдыхают на сайте вы найдете .