Paul's Cast Grows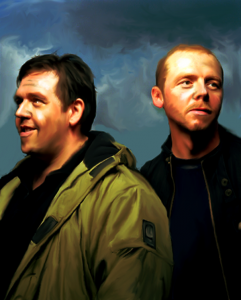 Simon Pegg and Nick Frost (Shaun of the Dead and Hot Fuzz) have written a new script about a pair of comic con geeks that end up on a road trip with a curious alien.  Greg Mottola is directing, since Edgar Wright is busy shooting Scott Pilgrim, and the cast is getting some additional faces.
Seth Rogen will be playing the voice of Paul apparently, which is contrary to what I have heard about Bill Hader being the alien, but regardless Hader is involved as well. (I think Hader would be a better alien anyways, at least he would give the character an original voice, Rogen is very open about voice work, he is glad to do it as long as you don't mind it sounding just like he does.)  Kristin Wigg, Jane Lynch, and the great Jason Bateman are apparently also on board as well.
Count me in, here is the full story at Variety.