Adrien Brody Sues Hannibal Pictures Over "Giallo" Money Issues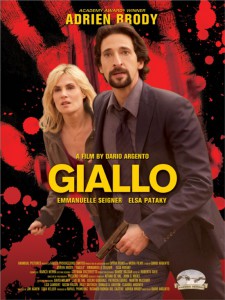 Adrien Brody has yet to recreate the success he enjoyed with his Oscar winning performance in Roman Polanski's The Pianist.  He's appeared in numerous films, but none have really been able to capture the fame received by the role.  Fans of Brody might be surprised to see him in a horror film like Hannibal Pictures' Giallo.
Brody is suing to stop the release of the Dario Argento horror flick from being shown in the US.  The actor has filed a $2 million dollar federal lawsuit claiming that the makers of the film have yet to pay him, and that he has not authorized the film's release. Brody claims he is still owed $640,000 for his role in the film, and that his contract gives him the legal right to block the release of the film.
The film's director, Dario Argento is also distancing himself from the release, claiming that the producer's cut is much different from his own, and has ruined the quality of the film.
What do you think of this story? Let us know in the comments.