"9 to 5 The Musical" Coming to the Fox Theatre! Interview With "Violet," Actress Dee Hoty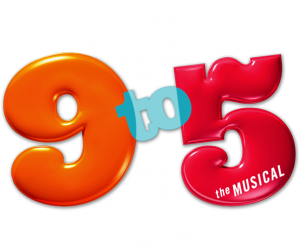 9 TO 5 THE MUSICAL is coming to the Fabulous Fox Theatre in St. Louis for 16 performances from February 8-20!
For more information and to purchase tickets, visit Metrotix or the Fabulous Fox Theatre website.
Kevin: Thank you for taking the time to speak with us today!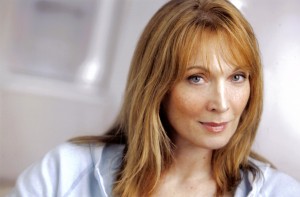 Dee: You're very welcome. I'm looking forward to getting to St. Louis, even though it's pretty bleeding cold everywhere isn't it?
K: I'll tell you, yesterday it was 8 degrees out. Today it's up to 23.
D: None of us thought that someday turning to 32 would seem warm.
K: You've been through St. Louis on a few different tours, haven't you?
D: Yes. I've done a show at the Rep, several years ago. A Landford Wilson play. I think "Will Rogers" toured through there. And I think "Dr. Doolittle" played there at the Fox. I've played the Muny a couple of times; I've played "Mame" there, and last summer I went back and did "Footloose."
K: So you're no stranger to St. Louis.
D: No, not at all. I grew up in Cleveland. I get the kind of small town, big city thing. I like it.
K: Exactly. Aside from the crazy weather, it's a pretty neat place to live.
D: And you can't beat Ted Drew's in the summer time!
K: So how is the tour of "9 to 5" going so far?
D:
It's going great! We're really having a great time. It's a lovely company, and I think the show is really good. The response has been great. And Jeff Calhoun, the director, did a terrific job rethinking an iconic movie. And rethinking the Broadway show! It's a different production. It's the same show, and story. But it's really smart, the things he did.
He cut out all the automation, and stuff that honestly didn't exist anyway in 1979. In the theater, things weren't flying and there weren't helicopters and chandeliers. There was a turntable in "Les Mis," but you know. He did a really smart thing. If a secretary is in a scene, she pushes on her desk and pulls out a chair. She sits down at it and starts typing. And get's up, pushes in the thing and pushes it off stage. It's really smart. It's all… I want to say choreographed, but I don' want to make it sound like it's a dance. It's beautifully done; the whole show is great!
K: How long have you been on the road with this tour?
D: We started rehearsals in New York in August, and we left for Nashville on September 10th. And we opened September 20th in Nashville. So we've been together since then. We've lost one person; someone else got a Broadway show. Today we're having what is called a 'put-in' rehearsal for another actor, someone in the ensemble, who got a role in "The Producers."
K: So you have pretty much had the same group of people for the whole tour. Were you a fan of the movie when it came out?
D: Yeah, I loved the movie when I saw it. And it stayed with me. I have to say, although I don't think I went back to see it, I think it was on TV a lot. There are so many famous scenes, and lines from it.
K: How closely does the show compare to the movie?
D: We are telling the same story. Of course, there are a lot of things you can do in a movie that you can't do on-stage. And vice versa. If you look at a movie script it's, I don't know, eighty pages long. And that's going to be a two hour movie. But a stage play has to be one hundred and fifty pages long, because it's about thirty seconds per page.
In a movie, you can just show people stuff. You show them the location – there's always a location shot. You see the city of San Francisco, and you zoom in on the Trans America tower, and then zoom into an office window. That sort of thing. And that's part of the storytelling. Well on-stage, everything is a master shot; there are no close ups. You can't close-up onto the heroine, and say, "she's really in trouble." You get a spotlight, that's about all you can do. Maybe sort of iris the light down on someone.
So we don't have a car chase. There's no car accident with Lily driving the car, trying to get to the hospital with the women. But there is a very, very funny scene – we hope its funny – where there's a dead body on a gurney that gets pushed around in a hospital. They tell the story that way. The script is essentially the same. What they've expanded is each of the women – you see each of the men in their lives. Violet has a love interest, which was not so in the movie. You see Judy's ex-husband, as you see in the movie. But there's more to it, and you meet Doralee's husband Dwayne. So there are people there, filling in the blanks. Which is also more of a… musical comedy convention. A love story in there somewhere. Boy meets girl, boy loses girl. You know… that sort of thing.
But it's the story of the women at the office, and the mean boss. And his toady secretary. And it's funny. It's a really fun night. This is not the great literature of Victor Hugo; this is '9 to 5.' And we don't pretend to be anything but that. It's played straight, but it's very funny. We don't camp it up, but it's just a very funny and fun evening in the theater. There's great music; Dolly wrote the whole score. It's fantastic, and we're having a great time.
K: It sounds like a lot of fun. It's a fun movie. Do you find it harder to play an iconic role, where an actress has played it in a film?
D: Well, the truth is… I saw Allison Janney do it on Broadway too. And if I had a nickel for every person who said, "how come you're not playing that part…" Well, because I'm not Allison Janney. I can only be Dee Hoty. Back in acting class, you learn to bring what you are to what you do. So I can't be Lily Tomlin; I can't be Allison Janney. I can have some homage to them, but I can only do what I do. Which is why I believe I was hired for this part, and why Jeff wanted me to do it. That's where I start, and it begins with the words on the page. That's my training; my technique, if you will. Everything else comes from the people that you're working with, and the situation.
It all comes from what I bring to it, which can only be me. Yes, I know what Lily did to an extent. It's not like I studied it like, "oh, how did she make that work?" And then, there are things you see people do and you say, "oh I wouldn't do that" or "why did they make him go there?" It can work both ways.
K: You weren't a part of the show on Broadway, right?
D: No, I was a total tourist.
K: Well, you've been busy. I saw all of the show's you've been doing.
D: Thanks. Yeah, we keep busy. I'm grateful to have work.
K: How did you get involved with the national tour of "9 to 5 The Musical?"
D: Well, as I had mentioned, Jeff Calhoun actually asked me to do it. I've known him since "Will Rogers." He was Tommy Tune's assistant, so I've known him that long. And he was also still assisting Tommy when we did the now ill-fated 'Whorehouse Goes Public.' It was about the time that they were doing that Rosie O'Donnell 'Grease' revival. It was all sort of crashing down at the same time. They did well, and we didn't; but it's OK.
So I've known Jeff for many years, and seen his work. I've seen independent work and his direction. I saw his 'Big River' with the Deaf West Theater from LA. God, it was brilliant. I've always loved Jeff's work. His choreography tells a story; it's there for a reason, not just "oh, let's have a big dance number here." And he's a very smart director. I really enjoyed working with him this go around. He told me that he thought of me, when the producers first approached him. He said, "if I could get Dee Hoty to play Violet, that would be great." And it kind of all came down from there. Here I am, and here we are.
K: With this show, did you get to work at all with Dolly?
D:
Oh yes! Dolly was around quite a bit. Patricia Resnick, who was the co-writer of the film, was at our rehearsals for a couple of weeks. 10 days, or something like that. We didn't have a very long rehearsal period. But she was around quite a bit. And Dolly was in Nashville – that's right in her back yard. We tech'ed and previewed there. So she was around most every day, and did have input.
They kind of came after her to do the show in the first place. The original producers went to the movie people, and approached her about writing a score. And she said, "well, you know me. I'll try anything." And gave it a shot, and got herself a Tony nomination. It's really good. I think her work is really extraordinary. And I know from the story how hard she worked on the first go around on Broadway. This was basically a rethinking of what was already here. And it more fell to Jeff to re-imagine the production. It's not that they were writing things from scratch for the tour.
Some of the scenes have been reworked a bit, which Pat Resnick was so open about. It was lovely. We would say, "how come this is happening here" or "how come we don't do it here?" And she would say, "you know what… I don't know. Skip that page, and I'll get back with you tomorrow." And the next day she would come back with something else. It was great. We felt like we were a part of something new. A new version of '9 to 5.'
It's shorter than it was on Broadway – partly because there is less automation and stuff like that. There was a lot of repetition I think, in the first one. Again, in a movie you can show things visually and later talk about it. But on-stage, you don't want to talk about it and then later talk about it again. You just don't need to do that.
K: Right. And whenever you take a show on the road, you need to streamline it. It sounds like it's really at that point.
D: Yeah. Without trying to sound slick about it, we are a pretty well-oiled machine. We've just been doing it enough, where everybody knows what's coming next.
K: How would you describe your character, Violet?
D:
Violet is a very capable, intelligent and centered woman. She's held down by the system. She's a widow; she has a teenage son. And she's had to go into the work world. She was working, I think, before her husband died. We don't have any information about that. She's worked at the firm for 15 years. But she's worked herself up to the highest level that she can without becoming a boss – because women can't become bosses.
Part of what's interesting about this piece is we see not just how far we had to go, but how far we have come. We still have a ways to go, but it's not just sexual, or racial or religious. There are still a lot of barriers that we all have to go through. But the most immediate one in 1979 was the women's movement. And I think Violet kind of optimizes a woman who in her day would have been a CEO. She would have worked her way up to that, and they would have said, "Oh my God. She's so capable, and fabulous and forward thinking – we'll promote her." But then a guy with perhaps lesser qualities or capabilities got promoted because he was a man. And that happened. I think it still happens. I don't think salaries are commensurate with peoples' abilities and input. Its better – its much better. And the awareness at least is there.
There's something for everybody in Violet. She knows how to help the underdog, although it might take more time in the long run. In our show, for example, by giving Judy a job. Letting her keep the job she was hired to do, although she lied on her resume. Then these three unlikely women – Doralee, the Dolly Parton character, Judy and Violet – all sort of end up in cahoots against the boss. Sort of through no fault of their own. Then from there the fun ensues.
K: It sounds like a really fun show.
D: It really is a good time. It's a great night for friends, it's a great date night. It's not a bad family show, there are no bad words. It moves along. It's great for people who lived through the 70s, and their children and their children. It's sort of a wow – phones have cords? Where's the computer? How come the Xerox machine takes up half of the stage? Well, that's how they were.
K: What is one of your favorite parts of the show?
D: I think it's being in control, even though those around you think that they are in control… you know how it all works. That confidence – I don't mean smug. I like playing smart, confident women. Others would say it comes to me naturally, and I would say that's all smoke and mirrors. If we do bring who we are to what we do, then yes – I am a smart, confident woman. But we all have our moments. It's nice when it all ends up in a neat little bow at the end. And I get the guy… so that's good.
I also want to say, part of why I like playing this part is because it's fun. It's a great part. We have fun every night, and it's a great company. I'm very fond of everyone, and that helps make a good night too.
---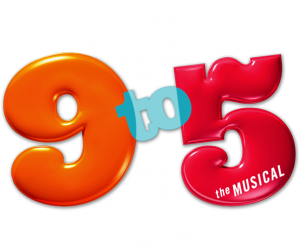 9 TO 5 THE MUSICAL is coming to the Fabulous Fox Theatre in St. Louis for 16 performances from February 8-20!
For more information and to purchase tickets, visit Metrotix or the Fabulous Fox Theatre website.