Javier Bardem Offered A Lead Role In The New Bond Film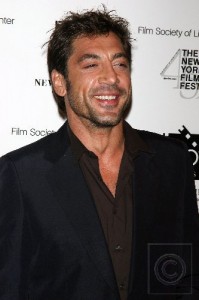 Javier Bardem may soon be one of the busiest men in Hollywood.  Earliest this week I reported on this site that Christian Bale was the lead candidate to star in The Dark Tower.  Then, less than 24 hours later, it was announced that Javier Bardem had been offered the role.  Bardem has now officially been offered a large role in the next James Bond film.
One can presume that this role would be that of the main villain.  I believe Bardem would be great in the role.  But I wonder what happened to previous rumors that Rachel Weisz was being looked at as the villain.  I like the idea of putting a strong female on the other side of the table against Daniel Craig's Bond.  Maybe the fact that the two are dating got in the way?  Or maybe it was just a rumor?
Like I said, Bardem could nail the part, and he gives an international feel to the film.  But what will Bardem choose?  I find it hard to believe he will have time to film the next Bond film in between three Dark Tower films and two mini-series.  Bond seems like a safer bet to me.  I just hope that the Bond franchise can do more Casino Royale and less Quantum of Solace.
Do you like Bardem as the choice of the new Bond villain?  Would you rather see him do The Dark Tower?