6 Movies Featuring Butlers, In Honor of Lee Daniels' THE BUTLER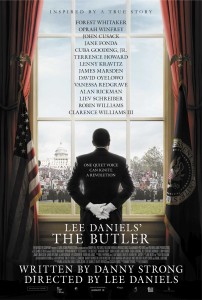 This week sees the release of The Butler. A thoughtful, if heavy-handed, piece of Oscar-bait that shows the Civil Rights movement through the eyes of a White House butler who served in seven different presidential administrations.
And this got me to thinking about other famous valets we've seen on the silver screen. So here's your list… Movies featuring Butlers.
Movie #1: The Surrogate Father – Arthur
Year – 1981
It's easy to forget just how big of a hit Arthur was. Making over $95 million, it was the 4th highest grossing picture of 1981. To put that in perspective, Superman II was the third highest grossing film of that same year. Stripes was number 5 (at $85 million). That's rarified air. Forget the Russell Brand remake (even though it was better than critics would have you believe). No, the once-and-future "Arthur" is Dudley Moore. Well, except for the "future" part because, you know, he's dead and stuff. But, you get my point.
But this list is about butlers so let's get to it. Arthur's butler Hobson was played by John Gielgud. He was everything you'd want in a valet: attentive, intuitive, detail-oriented, and a smart-ass; but in a fancy, British sort of way. Arthur's parents were of the absentee variety so Hobson had become his de facto father; a fact that sneaks up on the two of them as much as it does on us. Gielgud's performance was a perfect amalgam of snark and schmaltz. The role garnered him an Oscar (his only one) making him one of only eleven people to pull off the EGOT (Emmy, Grammy, Oscar, Tony).